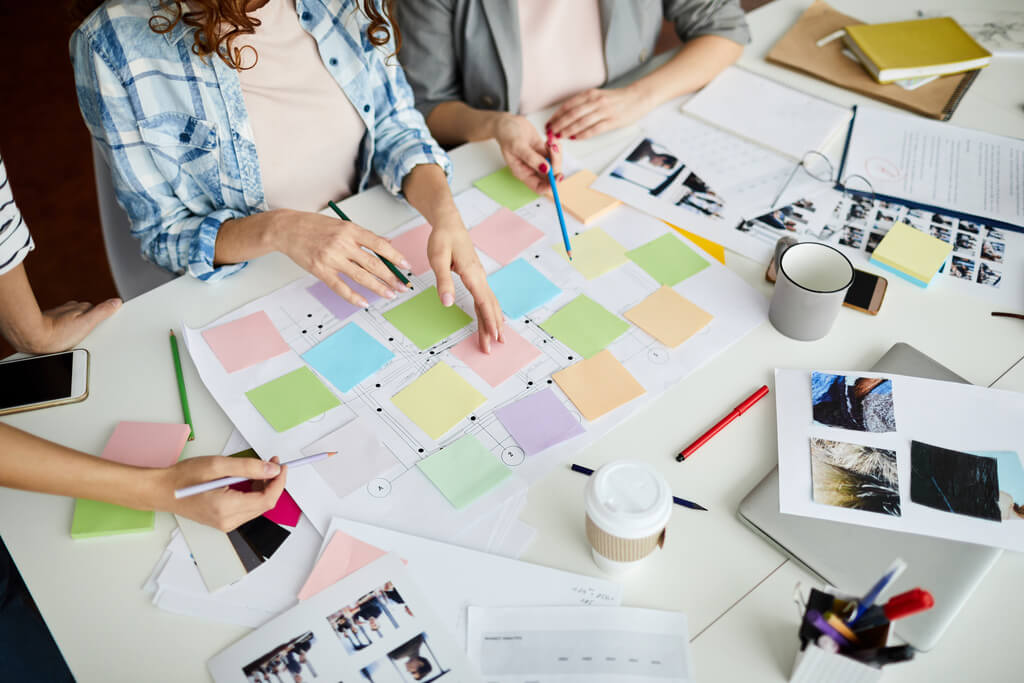 Even though they're one of the biggest tech giants around, many people still don't know what Atlassian is and what they do.
One of the most common ideas is that it's just another name for Jira, a very popular workflow and project management tool.
So, is Atlassian the same as Jira? No, but Jira is part of Atlassian's range of products. Actually, Jira was the first of Atlassian's product line. That might be part of the confusion.
In essence, Atlassian is a software company that provides solutions for Agile teams looking to cooperate better.
Their core principle is that everyone works best in smaller, but highly skilled teams. However, that's true only when they're enabled to do their work with the right toolset.
This means providing your IT and business teams better ways to collaborate.
Atlassian looks to improve the notion of teamwork company-wide for all of their clients. To empower DevOps, HR, Sales, Marketing, IT, Design and Engineering to have the same objective in mind.
Purchase, implementation, data migration, training. We're your go-to Atlassian experts.
GET IN TOUCH
Table of Contents
Should You Use Atlassian?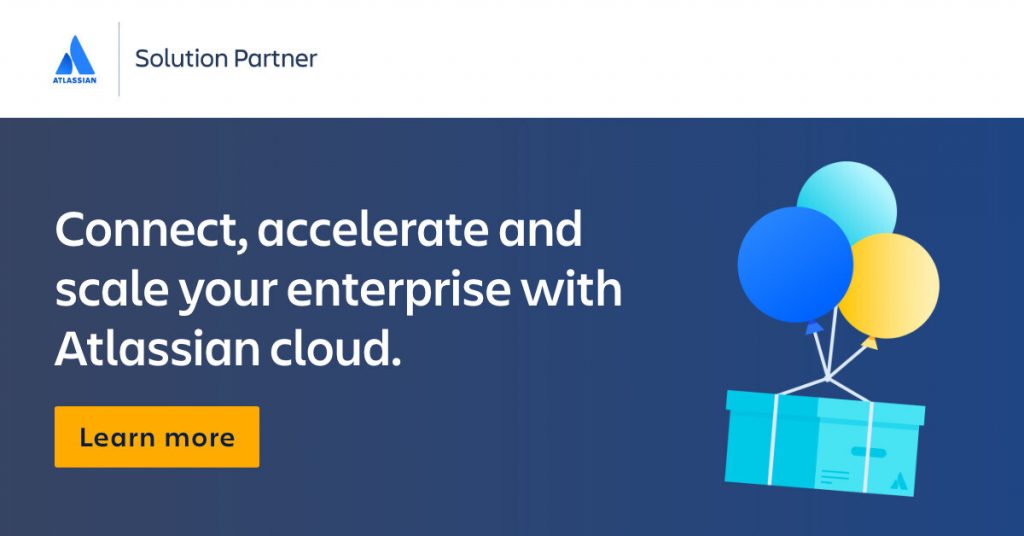 Could your business accomplish its goals better? Could projects be managed more efficiently? Have you noticed that information just doesn't seem to reach all the right people, and if it does, it's confusing?
Don't worry, you simply need Atlassian products to reshape the way that you work. We're a certified Atlassian partner. If you're ready to begin improving, we're ready to assist.
Purchasing (with a discount), implementation, integrations, any migrations that you might need from your old ITSM and ITIL solutions, etc. We have it all covered.
Think of it this way: 83% of Fortune 500 companies are already using Atlassian products, in over 190 countries. To name a few: HubSpot, Dropbox, Visa, Costco, Domino's, Samsung, Coca Cola, Nestle, Intel, Apple, etc
The Main Goal of Atlassian Products
If you're looking to grow your business and focus on constant scalability, you need systems designed to help you achieve that.
Atlassian's solutions keep hundreds of thousands of people on the same page each and every day. They also provide a toolset for planning, tracking, collaborating, offering support, coding, building and shipping!
Today's business world is focused on providing services and products at an ever increasing speed (the concept of Agile project management).
Atlassian provides Agile tools that your Agile teams require.
What is Atlassian Used For?
In order to accomplish any of your business goals, you need to have skilled teams in place that know how to get their job done.
However, it is significantly harder to complete any task if the knowledge is fragmented and processes and procedures aren't up to par.
Atlassian's products are the means through which you can accomplish your goals faster and better.
One of the greatest things about them is that they're all cloud based, and sitting on top of a singlet platform. In other words, guaranteed simple interconnectivity between all products that you'd use.
What exactly is Atlassian, you ask? A mindset. A belief that great things can only be accomplished together, when people work in harmony and towards the same goal.
All right, but what do you actually do with Atlassian's solutions on a day-by-day basis? Well, for example:
Improved and Easy Automation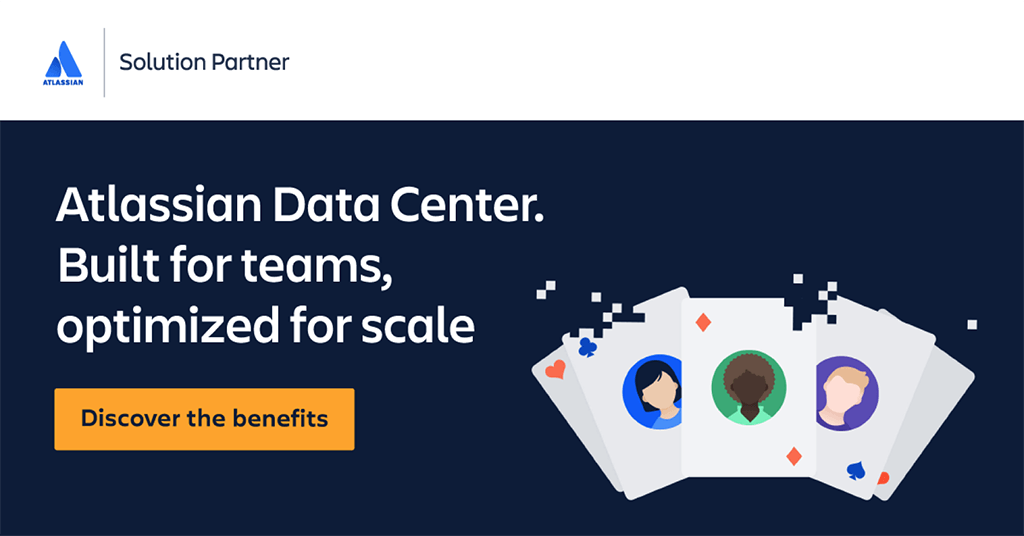 Manual tasks are laborious and waste precious time better spent elsewhere. How does it sound to just auto-generate reports with a click instead?
Or here's another example: micromanaging. Now, just from the top of your head, how many people do you know that would say that they definitely can't stand being micromanaged?
The nature of the modern workplace focuses on agility, maneuverability and flexibility. Asking the same question thrice in 8 hours will only annoy and de-focus the people that are actively working on what you're waiting for.
Instead, there's Atlassian's Trello, or its more popular counterpart, Jira Software.
Both tools empower teams to easily create, update, track and report on tasks. Remember though; Atlassian is not the same as Jira or Trello.
The latter ones are actual tools, while the former is the brand that owns them. You can get access to those tools from a partner such as us, and then start using them to bring your organization to the next level.
Here's an example
A Scrum Master, Product Lead/Manager, developer or tester creates a task with a clear description (requirements).
The task is assigned to a relevant team member.
Depending on the status of the task, it is moved between columns on its kanban board (i.e. Backlog, In Progress, QA, Ready for Production, Done).
During the whole workflow, anyone can leave comments on the task and tag other team members.
If the task isn't done up to standards, it can be placed in a dedicated "Did Not Pass QA" column.
Similarly to the previous point, each task can also be linked to others which are directly blocking it or are one of its dependencies.
You can also integrate Jira Software with time tracking tools such as Clockify, allowing for swift logging of hours.
Or, you could tie it in with Slack, and create tasks/issues straight from messages.
Jira Software cuts time you'd spend organizing and managing in half, or even more! It's all about what you're looking to do with it and then receiving the appropriate training and consulting.
Intuitive and Desirable Collaboration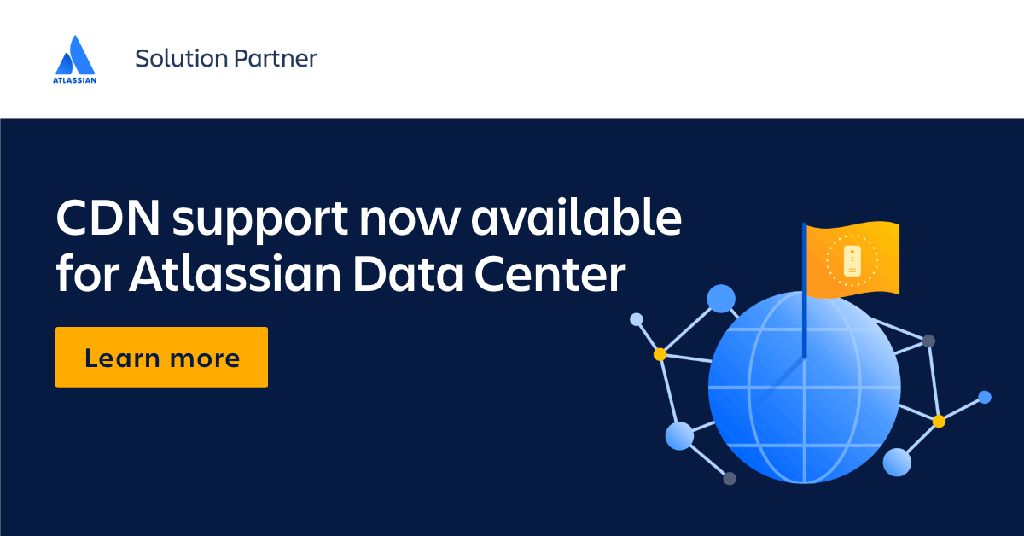 The way in which a designer works will directly affect and/or influence your development speed and efficiency.
If a copywriter hasn't finished the text for time-essential PPC ad, then the PPC expert can't do their job to the end.
We're sure you get the idea and that you've had such events happen in your organization. But here's the great thing: they can stop happening ASAP. You just have to switch to Atlassian methods.
However, some people work better in teams, while others prefer going at it alone. But if you really look into the matter, it's because of the lack of quality cooperation.
After all, why would you be opposed to teamwork if it's in your interest?
Here's an example
A collaborative workplace culture is to the benefit of all, but you must have the tools that make it all possible too. And that is exactly what Atlassian is used for.
Well, not directly, as that's not what Atlassian is actually. More precisely, you'd use a solution such as Atlassian's Confluence.
Confluence works in "spaces" and "pages".
Spaces are where you find all the pages.
Pages are documents made by team members.
All too often, projects can be riddle with misinformation, lack of information or improper communication.
How many times have your own teams been confused about what deliverables they should be working on, or what the requirements are?
One of the underlying problems is that knowledge is fragmented; scattered into pieces in emails, Google Drive folders, Slack groups and channels, etc.
It's time to put a stop to all of that.
Atlassian's mission is to advance the way humanity works together through intuitive and powerful software. Every team member deserves the chance to unleash their full potential.
With Confluence, the communication stays in a single place, even for remote teams.
ATLASSIAN SOLVES MISCOMMUNICATION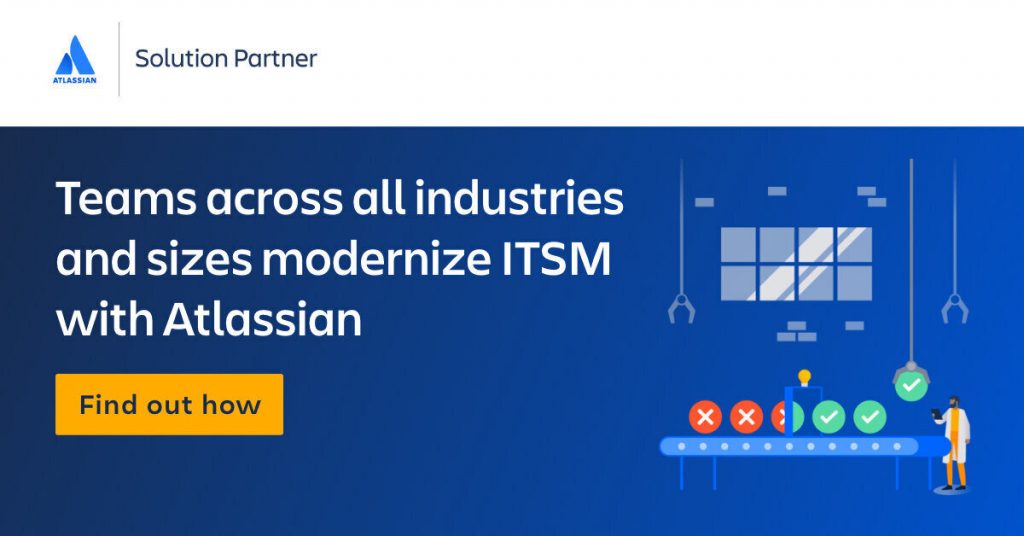 You just got a new project and all relevant teams went through an onboarding process during an all-hands-on-deck call.
Sure, some people might have noted down a few ideas, but how can you be sure they're the right ideas?
We each add our own interpretations to the information we receive, even when it's factual and logical to begin with.
What will happen next is that people will remain with the general idea in mind, but then face the situation where their colleagues remember it just slightly differently. Of course, they could ask their manager.
But, where will the manager get the information from if they don't remember for sure? The project manager.
And just like that, a needlessly long information chain was formed, with miscommunication likely to happen all over again.
The Better Alternative
Instead of the above, just use Confluence, a centralized source of truth. There are over 100 templates already, but you can start with a custom project plan too.
Confluence's open platform breaks team silos and brings everyone into the same space (hence Confluence having "spaces" and "pages").
Then, everyone can share and build on knowledge, while collaborating with ease thanks to pages being grouped into a single space (think multiple pages per project/space; very easy to search for and find).
With Confluence, Atlassian focused on assuring complete team alignment for both internal goals, and external objectives.
You can supercharge your workspace with:
Real-time contributions and edits from the whole team (comments, at-mentions, action items, feedback, etc)
Integration with tools such sa Slack, Microsoft Teams
Dynamically-updated roadmaps.
Linked Jira issues.
Integrated Trello boards.
Organized references to Google .docs.
The best part? All of these features of Confluence (and more) are free of charge.
That's because above all, Atlassian is a company dedicated to fostering collaboration and empowering organizations to reach new heights in teamplay.
Atlassian Empowers Bottom-Up Cooperation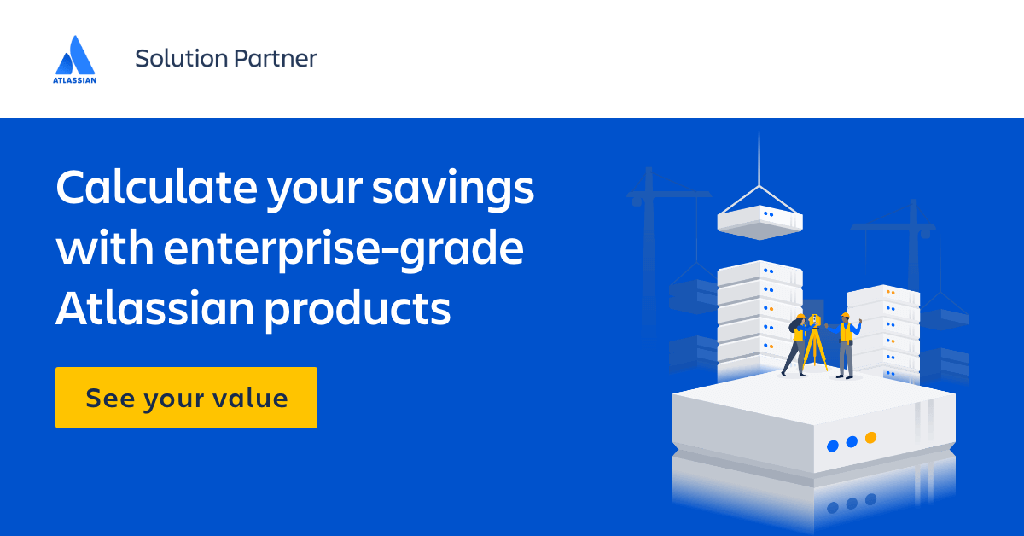 While some details and directions must be sorted in a top-down fashion, it can leave no room for bottom-up to develop properly.
It's of no use to ask for initiative and proactivity if you don't provide the tools and means for people to be self-sufficient.
For example, take Atlassian's Bitbucket, a Git development solution. It's a single environment, but planning, executing, testing and deploying ALL happen there.
Bitbucket is a tool specifically made for cross-functional teams. It's a private Git repository, sure, but also built from the ground up for coding and DevOps both.
Peer reviewing is easy, you can leave comments, and the integrated CI/CD speeds up the whole process.
It lets developers that actually build the software contribute much more than just send the code to someone for review and awaiting rigid feedback.
Moreover, it connects to Jira! Have an issue that needs fixing? No problem, just make a Jira task for it. This is simply more proof that Atlassian is a holistic approach to effective project management and team collaboration.
Another Example
Similarly, look at Atlassian's Opsgenie. Traditionally, you'd use numerous tools to monitor always-on software services.
However, you end up almost being spammed with email notifications from them, without a lot of context about the actual problem.
So, important events end up ignored, or just sent to the wrong people. Opsgenie perfects critical incident response times by assuring that the right people get the right information.
By getting that abundance of reports itself (alerts from ticketing systems, custom applications, monitoring systems), it can categorize them by importance.
Then, it sends multi-channel notifications to on-call, relevant personnel. Automatic escalation happens only if the alert is left unaddressed.
So, team leaders or seniors don't get involved unless they need to. All team members are equally involved and important.
Let's Get You Started
Say goodbye to old-school ITSM and lackluster interdepartmental management and communication.
Atlassian is the embodiment of proper business practices, with a focus on team enablement and collaboration.
But, you don't have to take our word for it. Just get in touch with us and you'll see for yourself. We'll set up your own suite of tools and solutions, tailored to your needs.