According to a Clutch study, 75% of people say paid ads make it easier for them to find the information they're looking for. Show your audience what they want with a targeted PPC advertising strategy. It is quicker and easier than ever before.
Why invest in pay per click management services?
We identify the most relevant keywords, then we craft engaging ad copy that highlights your business's benefits. Lastly, we follow industry best practices and draw on our own expertise to set up PPC campaigns that maximize conversion rates.
1
It's Cost-Effective – PPC advertising can be a cost-effective way to drive targeted traffic and build your brand, but it needs the right strategy to be successful. With the wrong PPC strategy, companies end up wasting too much money on ads. Although it can be a challenge to figure out the optimal way to spend your budget, our skilled PPC team can help you save money on advertising by maximizing your returns.
2
PPC Ads Provide Instant Traffic – Rather than waiting weeks or months for a newly optimized landing page to rank, Wesrom can help you increase acquisition rates with data-driven pay-per-click management services. Your website will get consistent and controllable traffic, your ad campaigns' performance will be optimized, and you'll maximize ROI.
3
PPC Ads Lead to Positive ROI – PPC campaigns are easy to measure. We test various ad types and strategies until we find what works best for your business – constantly improving them to produce positive ROI.
4
PPC Ads are Measurable and Trackable – One of the major benefits of PPC is that you can measure and track the performance of your ads and find out how your campaigns are performing. This allows us to tailor your PPC campaigns to achieve better ROI every day.
5
PPC Works Well With Other Marketing Channels – For example, PPC and SEO work very well together. The PPC keyword data can provide great insight into how to optimize your website to positively influence your organic search marketing tactics.
6
You Are In Control – Whether you are a small business or a large one, you can act on the most relevant data and pivot ad spend across platforms to maximize your results and scale your budget in time.
Our PPC Marketing Services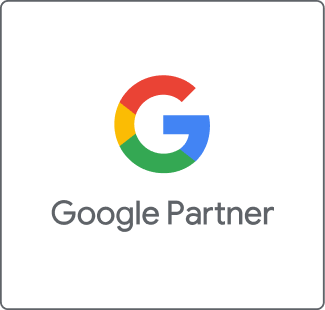 Keyword Research & Analysis
​​Our PPC advertising agency analyzes the search behavior of your customers and then uses that information to develop effective ad campaigns. We identify the most relevant keywords for your business, taking into consideration search volume, and competition.
Landing Page Conversion Optimization
Spend less time searching for leads and more time converting those leads. We focus on strong headlines, relevant keywords, high-quality content, and clear calls to action to highlight your unique products and services and sell them to high-paying customers.
PPC Management
Partner with our pay-per-click firm and drive qualified traffic to your website without the hassle. We handle everything, from keyword research and analysis, channel strategy, and PPC campaign launch to monitoring, optimizing, and A/B testing. Choose our advertising agency, and get conversion-driven campaigns that fit your budget.
Ads A/B Split Testing
We create many different versions, with various changes to ads' layout, images, headlines, and CTAs in order to determine what will work best for you. This allows our PPC agency to improve PPC campaigns and make them more successful.
Conversion Rate Optimization
Boost your first-click success by targeting the right customers at the right time. We write persuasive ads for paid search, optimize your landing pages and develop lead-capture forms to ultimately help you boost your sales. Contact us now and we will give you a better return on your marketing spend.
Google Ads Management
Google Ads is the most popular ad network and billions of searches happen through Google's search engine every day. Our PPC specialists will get you in front of your target audience by optimizing your ad campaign and ensuring the ads appear where they will be viewed most often.
Social Media Advertising
Nearly half of all online users use social media sites to research products and services. We'll help you advertise your business to the right people at the right time, in the right place. Our digital marketing specialists study the behavior of your potential customers and tailor ads on social media sites to suit their needs. We identify your desired audience, analyze their social media habits, and design appealing imagery and written content that will convert visitors into customers.
Remarketing Campaigns
Remarketing is one of the most cost-effective methods to boost conversions. We promote your business to users that already expressed interest in your business across various channels, as these bottom-of-the-funnel clicks are more likely to result in leads or sales.
YouTube Ads
We'll help you find clients through more targeted YouTube marketing. Our PPC management company helps you explore advanced targeting options and set up effective YouTube remarketing campaigns.
Why Work With Us?
---
As Google Partners, we have extensive knowledge in Google Ads and are dedicated to paid search marketing. We provide valuable insights and know-how that give our clients a competitive advantage.
---
Over 90% of all our marketing budgets go into over-delivering for our clients. Simply put, we invest your money back into you, to get more and better results every month.
---
You'll be assigned a dedicated Customer Success Manager who'll send you weekly detailed updates on all aspects of our engagement and have regular update calls to answer any questions.
---
Our digital marketing services are oriented toward generating valuable new leads and ultimately revenue. Whilst we always keep tabs on metrics such as ad click-through rates, we know what keeps you in business. We measure leads, not likes.
Results
Our tailored PPC strategy helps clients reach audiences cost-effectively, boost sales, and achieve business growth & scalability in the long run.
Here are a few results for our clients:
Provided a 630% ROAS in June 2020, during the covid quarantine for an e-commerce store
Reduced initial CPC by 16,5%, including more clicks within the same budget for an automotive business
Better CTR by 75%, compared with the automotive industry average
Increased CTR by 72% in 3 months and the conversion rate by 60% in 1 month for a client working within the travel industry
In Our Clients' Words
"Working with Wesrom Digital has been such a cool experience. We had sales meetings booked after the first hour. By the end of the first week my calendar was full for the following week. Their results have been better than I could have imagined and I was also educated during the process."
"I will make $12,500 in commission and $125,000 in sales. […] It comes out to $150,000 in commissions, and 1.5 million in sales each year, and little by little I am getting these numbers. […] Was just on a call for a dream client, it's like 90% likely it will go through."
"Having a full team of specialists was really nice…when you have 3 or 4 people from the get-go to cover all angles, you can tell there's a lot of complementary knowledge on the team…from a results standpoint [from the Google Ads]…we met our objectives. We got customers very inexpensively, competitive with our Facebook acquisition. That would've taken me a long time to figure out."
Pay Per Click FAQ
1. What is PPC?
Advertising by PPC payment is the process of paying a fee every time somebody clicks on one ad. The goal is to attract more traffic to your site by buying ads, rather than earning them organically. This can be through advertising on search engine pages, social media, or other places on the web. Google Ads is one of the most popular forms of pay-per-click.
2. How much does a PPC campaign cost?
PPC advertising prices from Google are on average $1-$2 per click for the US market, but for the highest competitive industries such as finance, they can get up to $50 per click. Small businesses, as well as medium-sized organizations, spend between $5,000 and $9,000 per month depending on the industry.
3. How do I budget for my PPC campaigns?
PPC budgeting is fundamental for developing successful PPC campaigns. Our PPC specialists do extensive research to help you allocate your budget optimally and align it with your business goals. However, you can also use this formula:
Number of Sales * AOV * Margin – Budget = Profit, where 
AOV = average of value
Margin = profit margin  
Budget = Available Budget
4. Why should I advertise with pay-per-click ads?
It is cost-effective and targeted: you only pay when someone clicks on your ads and you can focus on specific types of people such as location or age group.