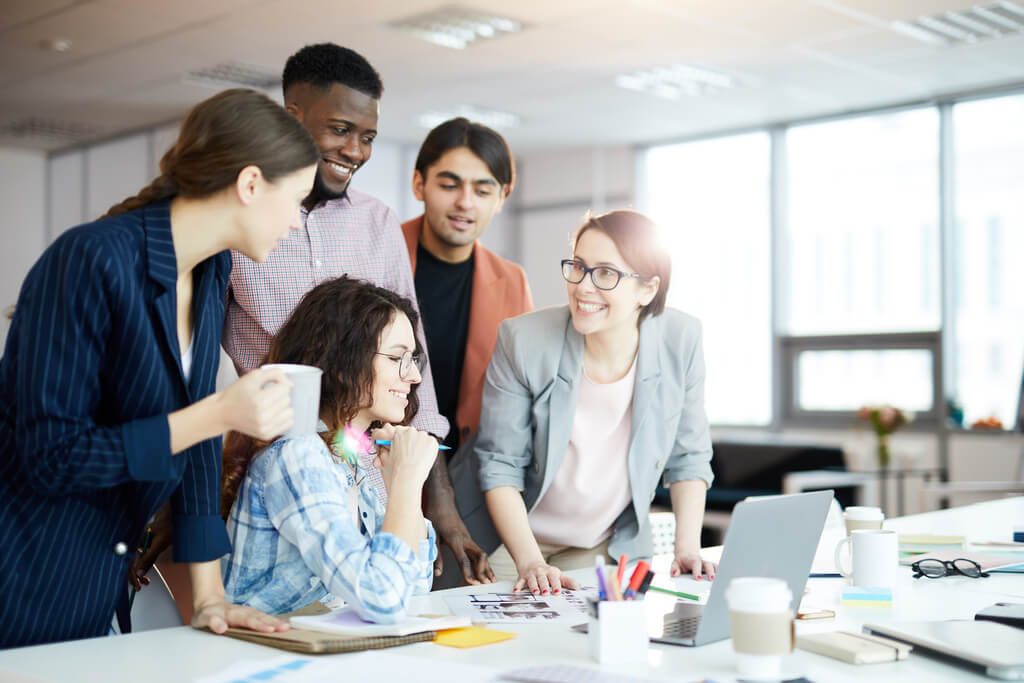 Jira is a cloud-based software application built for Agile teams looking to collaborate better with one another. However, it's split into subdivisions, each "type" of Jira being better for different departments of a company:
Jira Work Management was created specifically for business teams (sales, marketing, finance, etc). All of its features are directed towards a more intuitive way for team members to cooperate with one another.
Jira Software takes the core functionalities of Work Management and adds additional layers suited to Agile development teams.
Jira Service Management comes packed with templates and processes for high-velocity support teams (IT, accounting, HR, etc).
As technology keeps advancing, so do the ways in which we work with one. Tasks aren't done the same way as 10 years ago.
The modern style of achieving goals and objectives is focused on fast & efficient cross-team collaboration.
We'll help you get your business teams up to speed with Jira Work Management.
GET IN TOUCH
Jira Work Management helps you to enable business teams to do their jobs better and connect easier with their technical counterparts.
Information reaches who it should, and nothing gets lost on the way. Everyone's kept in the loop, with processes and procedures being used to their full extent.
Does that sound exactly like something you need to reach new heights? At Wesrom, we're a certified Atlassian partner (the company behind Jira and other project management solutions).
Table of Contents
What is Jira Work Management?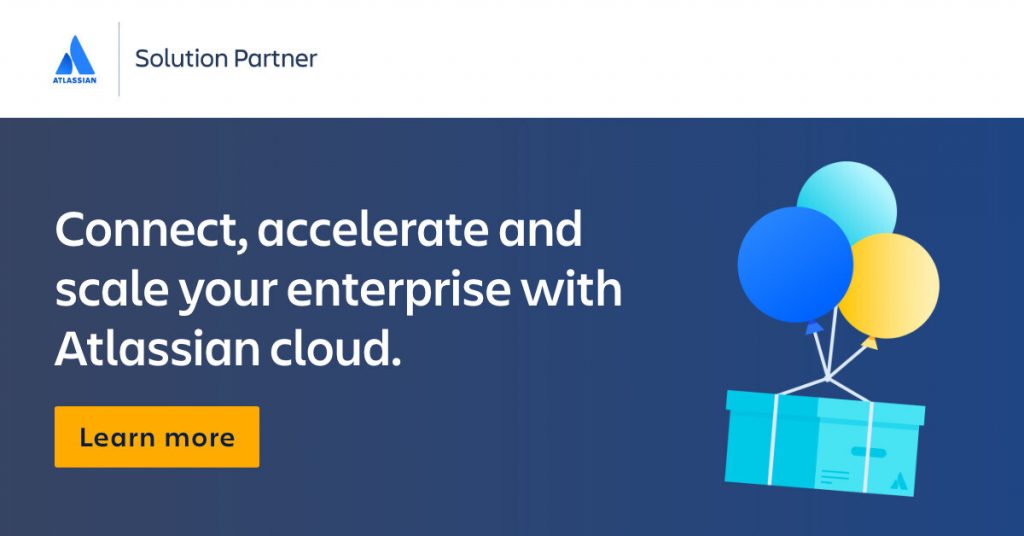 Business teams do a lot of different work during a regular day. It's not guaranteed that all of these activities will tie with one another either.
When you're spreading yourself thin over a multitude of to-do's, it's pretty likely that something will be forgotten. Or, maybe you don't even remember you had to do it in the first place.
That's when you'd start using this sub-division of Jira. Work Management helps your employees run and participate in projects better, regardless of their nature. Additionally, it's great for daily operational efficiency too.
Perhaps the best thing about it is that the software creates a space that's shared by all team members.
There, everyone can see what's in the task backlog, what's currently being worked on, and who's working on it.
Let's take a few examples to make it easier to understand.
Note: If you're confused about how this ties in with "Jira Core", here's the summary. Core was the "essentials" version of Jira Software, built for other teams besides development.
In time, the more comprehensive Work Management was created, and the features of Core were integrated into it.
The Basics of JWM
Your business teams are spread across a number of sectors: marketing, sales, HR, finance, accounting, operations, design, etc. Traditionally, each department is focused on its own set of goals.
That's a very detrimental practice for your organization. When no one's respecting the bigger picture, you can't achieve the overall organizational objectives. You can't efficiently deliver what was promised for a project.
Another common issue is being spread thin over a number of to-do's.
The tasks are known, but they're not clear. It's not easy to understand how everything will tie together or what the point of it all is.
Jira Work Management is a subset of Jira Software, with the more technical, developer-oriented aspects taken out.
It enables your business teams to participate in projects better. It focuses on cooperation, cross-functional collaboration and task clarity.
Operational and tactical efficiency is drastically improved, with strategies and roadmaps being easily visible and accessible to all relevant employees.
Everything's neatly structured using 3 steps:
Work gets segmented into "issues". Issues are simply tasks, which can be of any nature. Issues are part of kanban or scrum boards. Each project has its own boards.
Issues follow efficient workflows. You have a built-in visual workflow that allows everyone (or those with permissions) to see and track the status of any task. You have multiple ready-to-go templates to choose from.
Work is managed by administrators. Defining workflows, configuring projects, controlling user level access, managing user licenses, etc.
The Details of JWM
If you were to draw the line, it's logical that all the work of business teams interconnects at some point. That's why you should switch to Jira Work Management.
No more fragmented information, no more confused employees.
However, don't stop at this product. There's a whole suite of Atlassian tools we can place at your disposal as certified partners.
Simply get in touch with us today and we'll discuss how to best facilitate your transition to better options.
Jira Segments Work Into "Issues"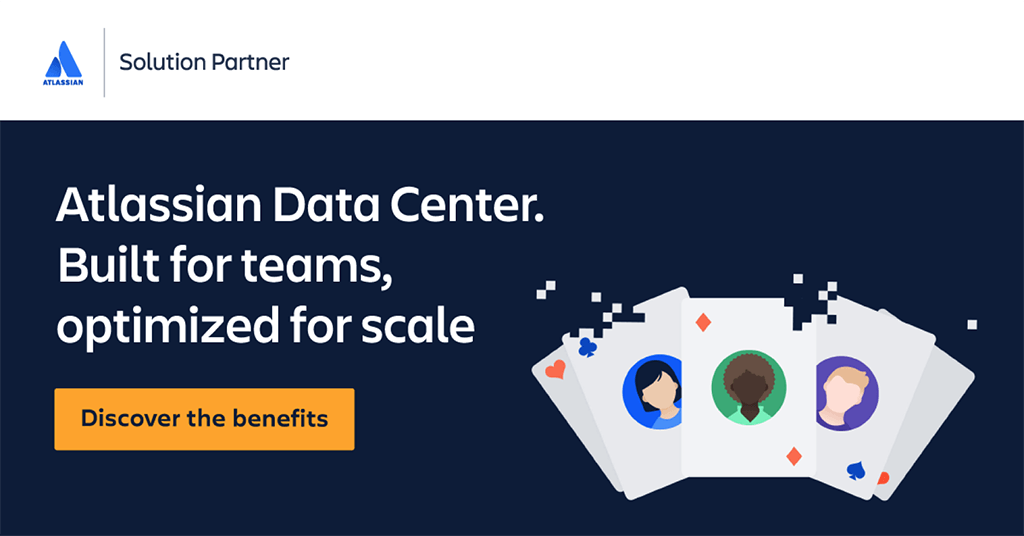 Don't take the name too literally though. "Issues" is simply the name Atlassian gave to Jira's list of tasks; the "cards" that you see when using the kanban or scrum board view. Essentially, an issue can be anything.
It could be a task for someone to complete a design, marketing plan, invoice or document. It could act as a little database of important assets, such as collateral for a Pay-per-Click campaign.
Maybe you create an issue to just monitor changes done to a website.
Whatever the reason for that issue though, they'll automatically become a part of the project to which you're adding them. You can create multiple projects in Jira Work Management, each having their own issues.
This way, you're keeping everything nice and tidy. No reason to create an issue for an unrelated project.
Similarly, you could have more than one project for the same thing. For example, let's say you're making a new website.
The development team could have their own project with a set of issues. Marketing could have another project (but also for that website) with their own set of issues. This way, there's no overlap, no irrelevancy. Everyone knows exactly what they need to do.
This also helps team leaders and managers a lot. Having a visual representation of who's doing what and what's left to be done is an easy manner of deducing what the next step is.
At the same time, since each issue has its own comment section for reporting, you can clearly see what might be delaying or blocking it.
Issues Are Part of Workflows
Many times, it becomes difficult to turn a plan into actionable steps. You know what you have to do, but where do you start? And after you start, are you sure you're even working efficiently?
Workflows are an amazing way to keep everything structured and ordered. From start to finish, there's a visual representation of the status of the issue.
What's really great is that Jira Work Management doesn't force you to use a rigid template.
Depending on your business processes, you can define your own workflows. Maybe you only need something basic like To do → In progress → Done.
However, for more complex work such as sales, you can create workflows that reflect the whole pipeline, such as:
Prospects to call.
Left a voicemail.
Have to call back.
Leads.
Highly qualified leads.
Customers.
Each issue has an assignee, which is also responsible for moving that card through the workflow as its status changes.
This guarantees visibility for all team members, as well as the team leader. No more fragmented information, and no need for lengthy update calls.
Each issue has its own description and comments, with a multitude of other options in its side panel.
Precisely how you want to implement Jira Work Management is up to you (we can help you with all of that, just get in touch with the form at the end).
Everything's Organized by Admins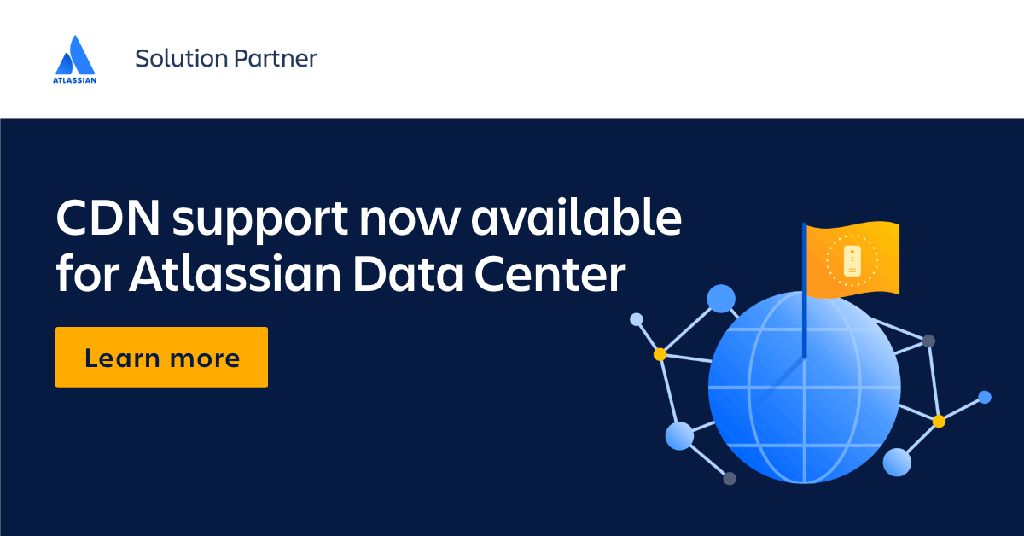 Jira provides easy administering capabilities. In turn, this makes it easy to manage both the tool itself, as well as any of your business processes.
There are 2 types of admins that manage your Jira workspace:
Project admins:
Set the project's settings.
Gives access to various members.
Define workflows.
Jira admins:
Create projects and control the level of user access.
Manage user licenses.
Handle project configurations.
Why Use Jira Work Management?
Doing work digitally is one thing. You have a task, you get it done, that's it. Collaborating digitally is a bit more complicated though.
While remote work has a lot of benefits, it can also put a strain on communication.
It's just not as simple to connect with people with whom you're not sharing an office. That's why you'd switch to Jira:
You can see all the work that has to be done.
It's immediately visible who's assigned to tasks.
If your work is affected by/affects another issue, you can leave a comment on it and coordinate with that person.
The time-to-value ratio is inherently better. Why spend 30 minutes on an internal call when you can just make use of Jira's features in 10 minutes?
Think of it this way: realistically speaking, everything is interconnected. Web development cannot start if the design isn't done. You can't do marketing for a website that isn't ready. Without marketing, you're not going to sell.
In other words: if one piece fails, they all fail.
Through Jira, you assure that there's no disconnection between teams. That all relevant people have the relevant knowledge needed for their work.
You eliminate departments being stalled by other departments, or even intra-departmental suboptimal management.
When you unite all of your employees on a single tool, they'll start acting as a unit. No more individual goals or personal objectives. Instead, they'll start working towards the end goal of the project.
They'll have the whole image, not just bits and pieces.
Simple Work Continuity
Atlassian is always evolving and improving their products. When you use Jira Work Management, you can be sure that it'll help your teams apply business best practices to their work.
Tasks will no longer get abandoned, forgotten about, or become stuck because of a lack of information.
This is thanks to the way that business teams can interact with existing workflows. In total, there are 5 methods to structure, view and update issues.
5 Types of Views
List view looks like your regular Google .sheet, so you're already familiar with it. You can create, edit, assign team members and update the status and priority of an issue at blazing fast speeds.
There's no need to even select that issue in particular to edit it. Everything's done from the view, and it immediately updates for everyone (after they just refresh the page).
Board view is your typical kanban board. Issues are ordered in a logical progression, from let's say "Backlog" to "Done". You instantly see the issue's name, it's assignee, and its status.
Timeline view is one that project managers and scrum masters in particular are going to like. It highlights which dependencies are linked to which workstreams. You can also see who's working on them, so that you can get the full picture at once.
Calendar view is exactly what it says. Issues are neatly organized by dates. Why waste time creating a separate plan and list of deadlines when you can directly create actionable steps in the calendar view?
Issues are also completely editable and customizable, same as with the other views.
Form view is the better option of collecting information (instead of email, Slack, Microsoft Team or others). You can easily make drag-and-drop forms which are sent to whichever team member they need to reach.
Maybe you need them to give you short details about the estimation of work hours on a website? Maybe something else? Doesn't matter! Efficiency, simplicity, collaboration.
Better Use of Time
We all want to avoid wasting time in the business world. Jira Work Management helps you do just that. It empowers your team to start working faster and boosts their productivity by eliminating time otherwise spent on organizing.
Project templates let you start working immediately. You only need to customize or tweak them if you so choose.
You probably won't have to, as there are 20+ to choose from! It's guaranteed that at least one of them is going to suit the needs of each of your business teams.
Furthermore, the workflows are bespoke to every business team in particular, from workflows to configurations.
Atlassian really did their homework; it's not just Jira Software (made for development teams) with a new name, rest assured.
Operational efficiency is also a focus point of Work Management. Naturally, business teams don't work the same way that technical ones do.
Consequently, it's not efficient to train marketing, sales or HR to understand development terminology.
And, with Jira, you don't have to! Jira Work Management is built around niche-relevant language and terminology.
While Jira Software could classify an issue as a "bug", Work Management works with "asset", "candidate" and other custom vocabulary.
Similarly, the features on the left side of the screen aren't about components, code or release versions. Instead, you have the ones described above (forms, views).
Of course, if you have a tech-savvy team, you can incorporate anything you like into Work Management too. Just drop us a quick message and we'll be in touch to help you set up everything.
Shared Architecture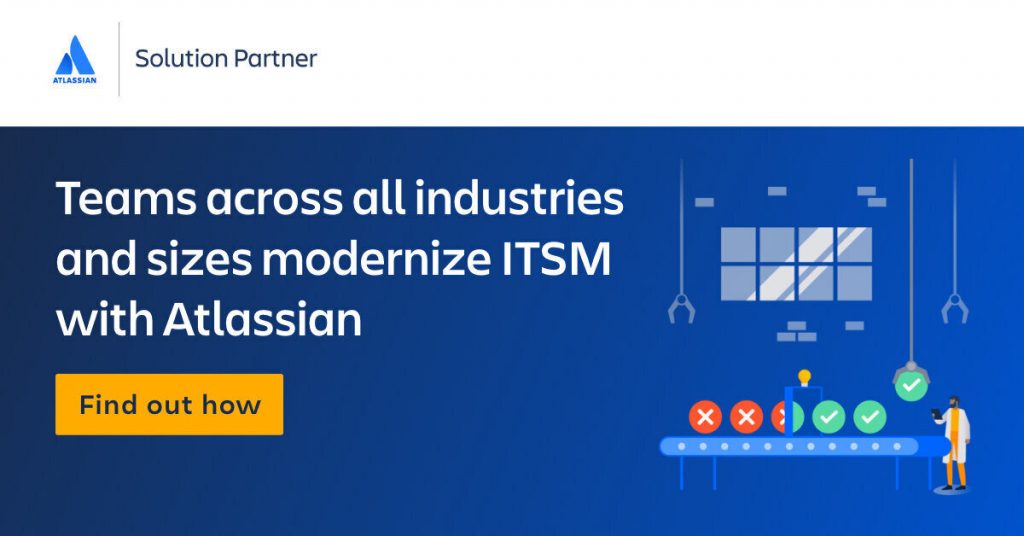 Jira Work Management, Software, and Service Management all share the same fundamentals. Thanks to this, information can be shared without any headaches between departments.
The better information flows between an organization's members, the fewer information silos you're going to have.
With Jira, issues, requests and updates always reach who they're supposed to, in the most efficient manner.
Even if you're working with custom dashboards or workflows, it's not a problem at all. You can still make use of cross-team reports about progress, workloads and dependencies.
All of those reports can also be consolidated into the same roadmap.
Above all, Jira's there to make teamwork faster, more intuitive, and overall desirable.
Let's Switch You to Jira
Are you ready to get your business teams better workflows? Jira is the perfect solution to enable your employees to collaborate better and focus on teamwork rather than individual goals.
No more lost information, no more unclear requirements, no more departmental silos.
Marketing, sales, HR, finance (and others) will no-doubt thank you after you make this change. Besides, going from non-Atlassian tools to Atlassian tools is a breeze.
You just need to work with people that are pros at helping you set up everything.
As Atlassian partners ourselves, we can get you any of their products at a special discount. Then, we'll do the required work and train your personnel on how to use their new tools.
Just use the form below to reach out to us.