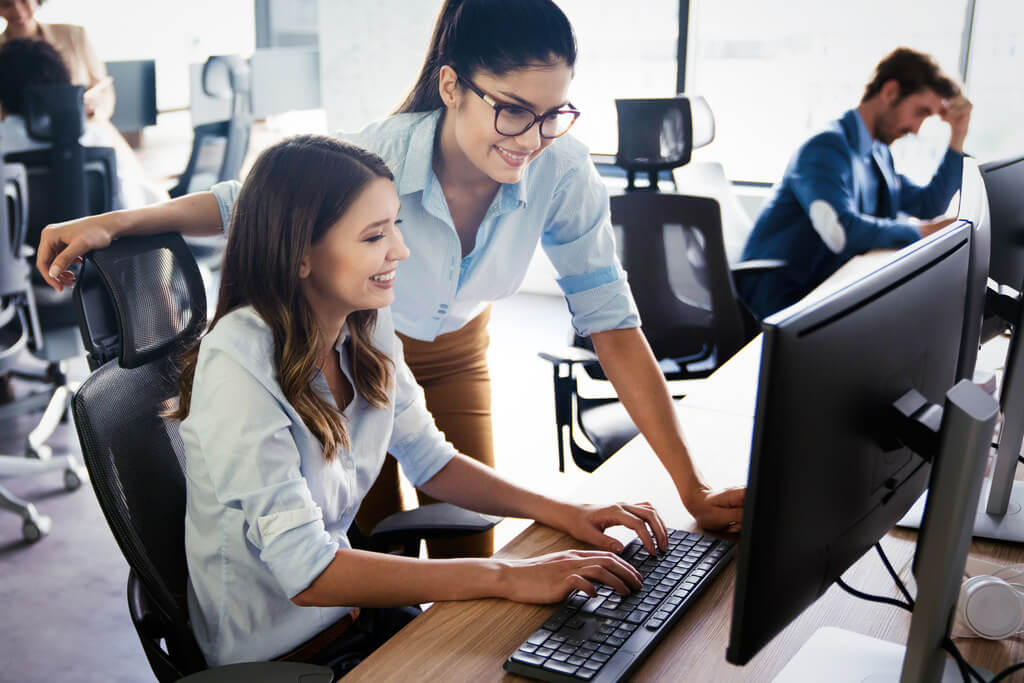 The market for IT services keeps growing and demanding improved quality each and every time. With a lot of teams being involved in your IT infrastructure, it can be easy to lose sight of what everyone's doing.
Jira Service Management (JSM) is an innovative and Agile-friendly business solution made for enhanced response to changes.
When your development or business teams need something, you have the certainty that they'll get it fast.
The same concept applies to customers and clients. Jira Service Management uses a "portal" view that's perfectly suited for end user support too.
We're sure that you've thought of upgrading your ITSM (IT service management) practices or improving your ITIL (IT infrastructure library) framework in the past.
Jira Service Management does both, meeting the needs of your employees and of consumers at once.
We'll help you revolutionize your ITSM with JSM's bespoke service desk & other innovative features.
GET IN TOUCH
If you're a digital-centric organization, you should consider switching to Jira ASAP. As trusted and certified Atlassian partners (the creators of Jira), we can make that happen for you.
Acquisition, implementation, integrations, deployment, training, maintenance; we do it all. We also make sure that everything from your old tools is successfully migrated to the better Atlassian options. Just get in touch and see for yourself!
Table of Contents
The Basics of Jira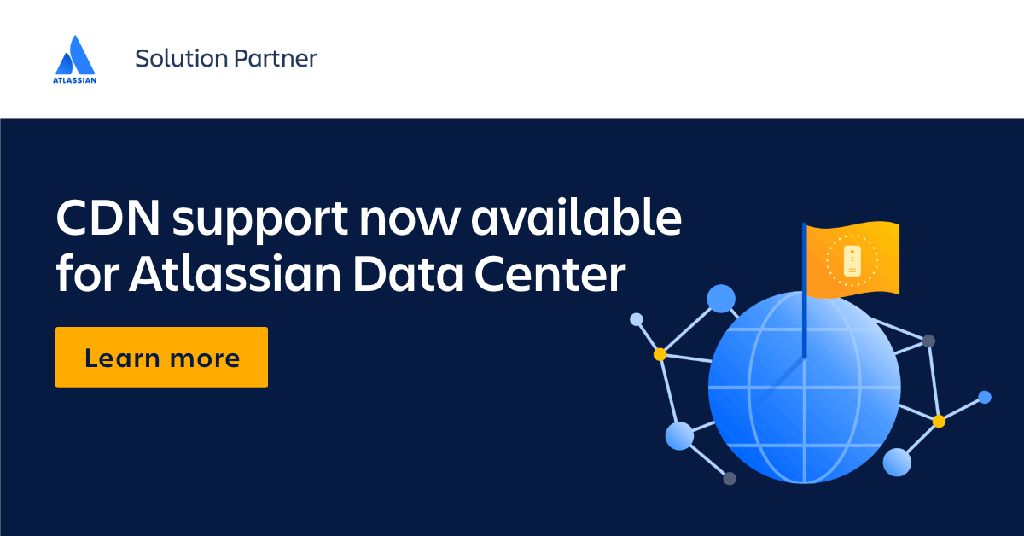 All right, let's go step by step. "Jira" itself, as a concept, was meant as a tool for project management and business process optimization.
Being Atlassian's first product, it was aimed at improving collaboration for cross-functional teams.
Typically, information tends to get fragmented. Instead of being gathered and shared, it becomes siloed. Each team knows only parts of the truth. They have bits of the larger picture.
In consequence, people start forming their own personal goals and objectives. Sure, you can definitely say that being task-oriented is great.
However, you must understand how the task you're working on will benefit the overall project. How your deliverables fit in with the overall plan that was promised to be achieved.
Jira connects business, development, support, IT and operations teams into a cohesive whole. Through a simple and intuitive interface which breaks down work into a variety of "issue" types, project management becomes a breeze.
The 3 Main Versions of Jira
Jira Service Management – what you need for high-velocity support teams. It assures adaptability in the face of fast-appearing changes and requests from both employees and customers. JSM focuses on providing great experiences and value. JSM is also built on the Jira Software framework.
Jira Software is the go-to option for development teams. With a lot of possible integrations and support for both kanban and scrum workflows, it guarantees work can be done in sprints.
Jira Work Management is, essentially, the lighter/less complex version of Jira Software. Being made for business teams, it excludes developer-centric features. Marketing, design, legal, finances; those are the target departments. Anyone can take advantage of Agile methodologies.
Each type of Jira connects the work of different company members with each other. From a technical standpoint, they also integrate easily with Confluence, Atlassian's "knowledge base" solution.
Being kept out of the loop is just not possible with Jira.
What Jira Service Management Adds On Top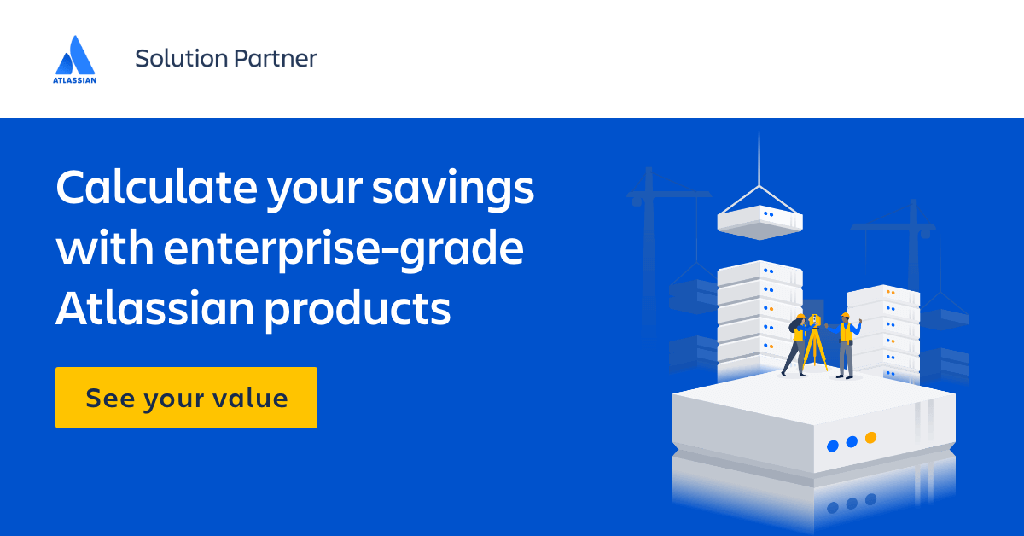 Jira Service Management is the answer to a business world that's rapidly transforming into a digital-focused space. As long as work involving IT is being done remotely, JSM can help you do it better and faster.
Why? It's simple. At the core of everything digital-based is a simple concept: software. The software will provide the experience of the end-user. It doesn't matter much what that software is doing.
If it doesn't get it done as a customer expects, you're in for a bad time. By using Jira Service Management though, you make sure that you'll never get to that point.
It all starts with your development teams. Jira helps them focus on Agile work, based on delivering bits and pieces of their software in what's called "sprints".
Additionally, Jira also merges development with operations into what's known as DevOps. In a nutshell: faster builds, better quality.
Operations and development work together and understand what each department does. They don't center themselves on isolated goals that don't fit together in the end.
Helping Your IT Teams
While all this collaboration is happening though, you also have your IT teams. They're the ones handling ITSM and ITIL. They're the ones giving your developers (and other team members) the requested tools and gear.
Getting the service into the consumer's hands requires their involvement too.
However, more often than not, IT teams are not aware of what's happening around them. Who needs what and by when become abstract concepts. Regular toolsets are more focused on hoarding information than sharing it.
In comes Jira Service Management:
Small batches of achievable work.
Fast & efficient workflows.
No more information silos.
Flexible processes that adjust to team preferences.
Unification of development, operations, IT and business teams.
The Link With Jira Service Desk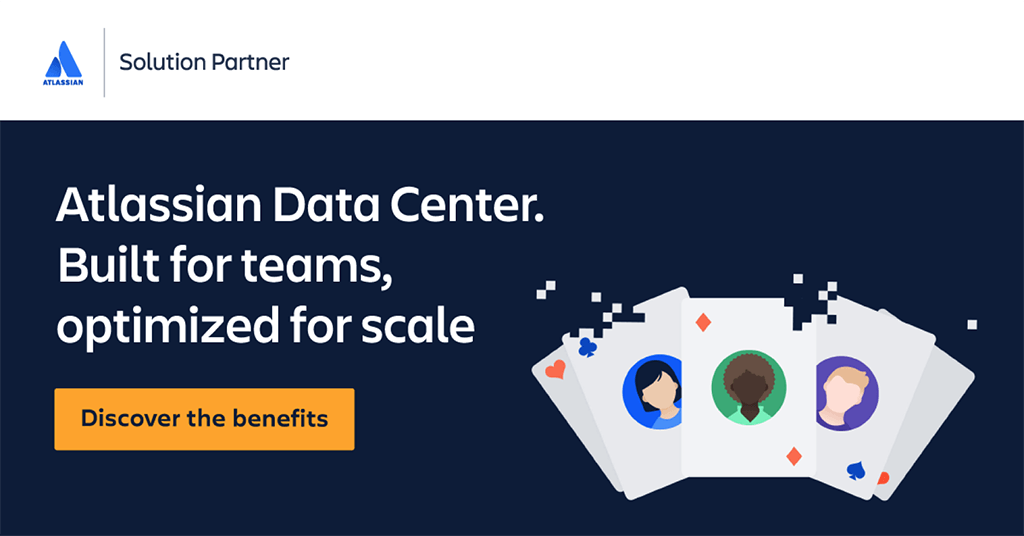 For practical purposes, they're the same thing!
Jira Service Desk came 7 years before Jira Service Management. It was created because about 40% of Atlassian's clients were using Jira for service requests too.
Nowadays, Jira Service Desk is completely incorporated within Jira Service Management.
Any benefit that applies to using the old Jira Service Desk now directly applies to JSM too (which was created in 2020). The main purpose of Jira Service Management is delivering exceptional support to internal teams and consumers both.
It all works through a self-service portal. No more Slack, Microsoft Teams or email when an employee needs something. Instead, it's all neatly standardized in Jira Service Management.
Additionally, the service portal can be connected with Confluence, the "universal source of truth" also provided by Atlassian.
Think of Confluence as a knowledge base that could already have the answer within. Even less wasted time and higher efficiency.
Powerful Issue Tracking
If help is still required though, not a problem. Jira Service Management's issue tracking system is straightforward and easy to learn. Ticketing can actually be done directly from Slack, creating requests that give the full context if needed.
With your support agents understanding exactly what they need to provide at a glance (admin access, new hardware, new software, setting up a VPN, troubleshooting software, etc), they can get right to the solution.
Furthermore, Jira Service Management has a built-in escalation feature too. Agents can easily forward requests or incidents to developers, ops personnel or other departments if needed. All concerns can get addressed and resolved rapidly.
Ticketing Done The Right Way
Simple self-service portal that streamlines how employees and customers send requests. Fast submission, fast solutions.
Request queues for triaging depending on urgency and grouping similar tickets.
Unlimited Service Level Agreements (SLAs) policies. Monitor each deadline in particular and set up automated escalation rules for policy breaches.
Measure user satisfaction with JSM reports. Improve based on feedback.
Integrate Slack and Microsoft Team conversations with Jira Service Management.
Made for High-Velocity Teams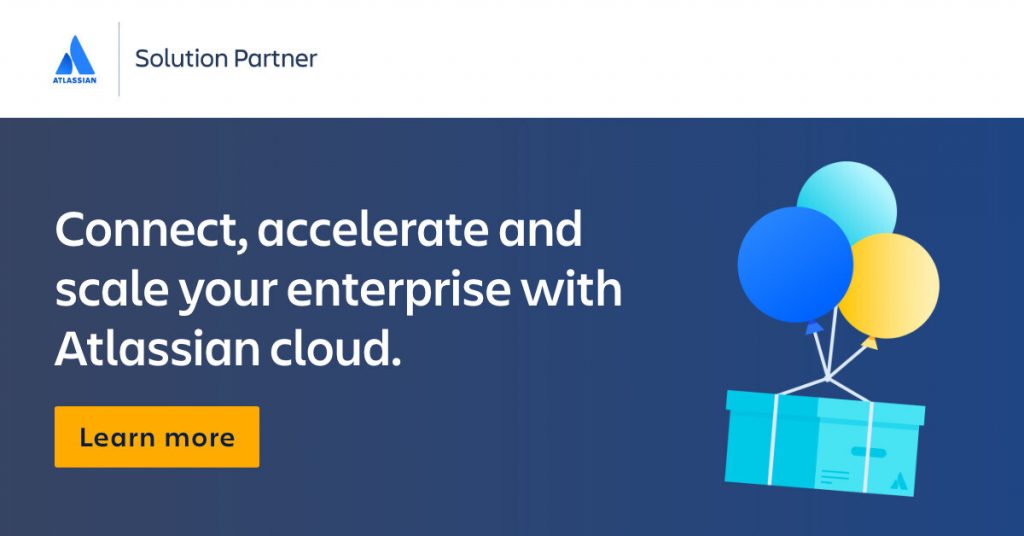 Instead of having development and IT teams work independently, JSM unifies their work. This guarantees collaboration at a high velocity rate. In other words, both teams become suited to the agile and ever-shifting business world of today.
No matter how your enterprise changes, your support team will be able to react fast and provide a constant great experience for employees and customers.
If you're still unsure, consider that Atlassian already had over 25,000 customers for Jira Service Desk. To add to the many advantages that Service Desk brought in, Jira Service Management will help you to:
Prepare for Change
DevOps changed the way business teams collaborate with developers at a core level. Change is not an easy thing however. It must be reinforced and verified time and again to make sure that the effect is positive.
JSM prepares the infrastructure your team needs to be able to change services quickly. It brings together contextual information, feedback, risk assessment, workflows, templates and many integration options.
And for each of them, you have an Atlassian tool (such as Confluence, Bitbucket, Opsgenie, etc).
Knowledge should never be kept out of the hands of your teams. They need it in order to succeed. Jira gives you the means of interconnecting all company efforts and assuring a centralized trajectory.
Manage Incidents
We've just mentioned "Opsgenie" in the previous section. It's basically a software alert system for on-call management.
If something goes sideways, it automatically notifies the appropriate people. No critical incidents are ever missed, and contextual information is provided.
If you think that sounds good for your IT support team as well, Atlassian agrees. A lot of popular Opsgenie options (such as on-call scheduling, incident swarming and alerts) are included directly into Jira Service Management.
Usually, when there's an IT or development emergency, confusion is the first reaction. However, JSM is a toolset that gives your "first responders" the information, context and means of doing their job.
Another important part of achieving success with JSM is that you can connect it with Atlassian's Confluence and Atlassian's Bitbucket (ultimate customizable Git solution).
This allows for seamless incident resolution for both IT and development issues.
Empower Your IT Agents
The better the tools available to your support agents, the better they can do their job. No surprises there, we're sure.
After all, it doesn't matter how easily you can report an incident or request something, if it takes forever for that something to get done.
When Jira Service Management launched, it looked back on everything that Service Desk had accomplished until then.
Further UX/UI improvements were then brought to the table to directly target agents. For example:
Sort service requests into queues and categories.
Visualize and accelerate the flow of work.
Separate incidents, problems and changes into dedicated tasks to be addressed.
Use bulk ticket actions to handle multiple requests at once.
Take advantage of machine learning for automated ticket sorting.
The Purpose of JSM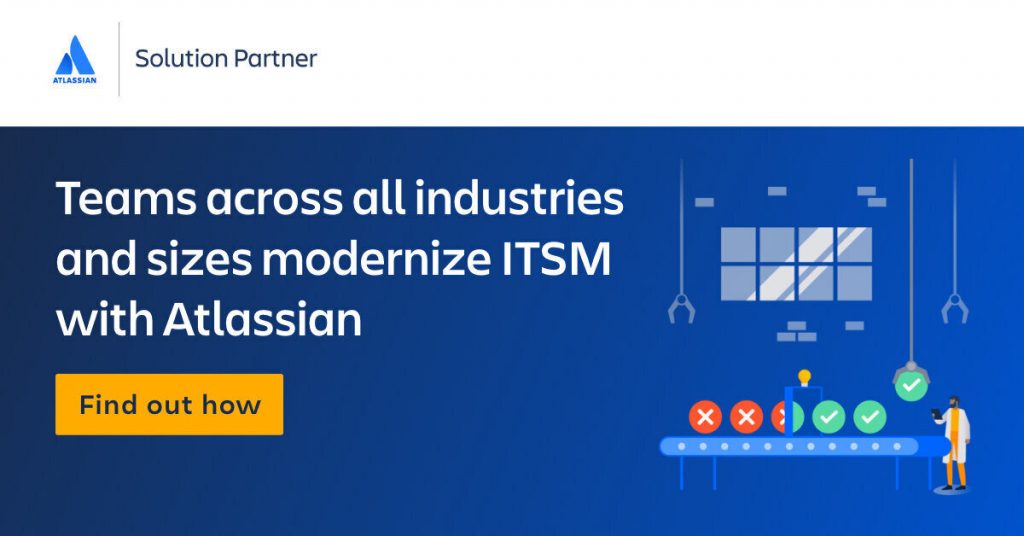 Atlassian was founded around one important value: teamwork.
Gone are the days of exclusively top-down management. There's no "one-size-fits-all" in a modern business that wants to succeed.
It's safe to say that JSM is a revolutionary ITSM approach if you're still using old school strategies. JSM cuts your costs, simplifies processes and expedites deployments.
At the same time, it also focuses your business direction on internal and external feedback, emphasizing both your strong and weaker points.
Additionally, Jira Service Management is a low-code solution. Being built on top of Jira Software's framework already, it enables teams to define and refine their workflows easily and visually.
JSM re-invents how service operations are done and helps establish an efficient service culture.
One of the best things about JSM is that it keeps all work out in the open. Oftentimes, an employee's work will eventually intersect with something that someone else is doing.
Without Jira, that "something" remains a mystery until it's too late for a quick solution. But when you use Jira, everything's organized on easy-to-use boards.
Simple Task Allocation & Transparency
Tasks are visible for all organization members (or those who have permissions to view that board), and if any specific features are needed, no worries; there are over 900 applications available on the Atlassian Marketplace.
Finally, JSM tackles cross-team collaboration from the very beginning of a new project. Planning, building, changing, testing, deploying, updating; they all happen across teams through the concept of DevOps.
No information silos, no isolated efforts and arbitrary goals, no personal requests on random channels, no frustrated support agents, other employees or customers.
How JSM Works
A lot of Jira Software's concepts and terms carry over to JSM. The end goal is helping IT, ops, development and business teams work together effectively.
All tickets (service requests, incidents, problems, changes, etc) are organized into categories. They're also prioritized directly in Jira Service Management, with the information clearly visible for all members of that board.
An employee or customer submits a service request through the self-service portal (alternatively: an embeddable widget, certain APIs or through email).
Each request then gets sent to a specific project, which services requests from HR, finance, legal, customers, etc.
Requests become "issues". Issues are sorted into a queue, and the agent's progress on an issue is visible at all times on the chosen workflow.
Agents either come up with the solution themselves, or use the knowledge base you created with Confluence to provide a ready-to-go solution template.
(ALTERNATIVE) You can actually bypass this entire process by building your Confluence knowledge base beforehand. Then, when wanting to submit a ticket, users find the solution themselves thanks to Confluence and skip contacting support.
Let's Make The Switch
It's time to choose a better work culture for your company. Cross-team cooperation and collaboration is the only way to move forward and grow your business at an accelerated rate.
With Jira Service Management, you empower developers, IT teams, operations and business teams to reach their true potential. Deliver support at unparalleled speeds, with maximum relevance. Provide an enviable experience.
At Wesrom, we're pros at all of Atlassian's software products. Just start a conversation with us if you're in need of Atlassian experts.
We'll discuss the best way to implement a suite of tools that will propel your organization into the future.
And by the way; as Atlassian partners, we can get you any product at a special discount! We're looking forward to hearing from you.