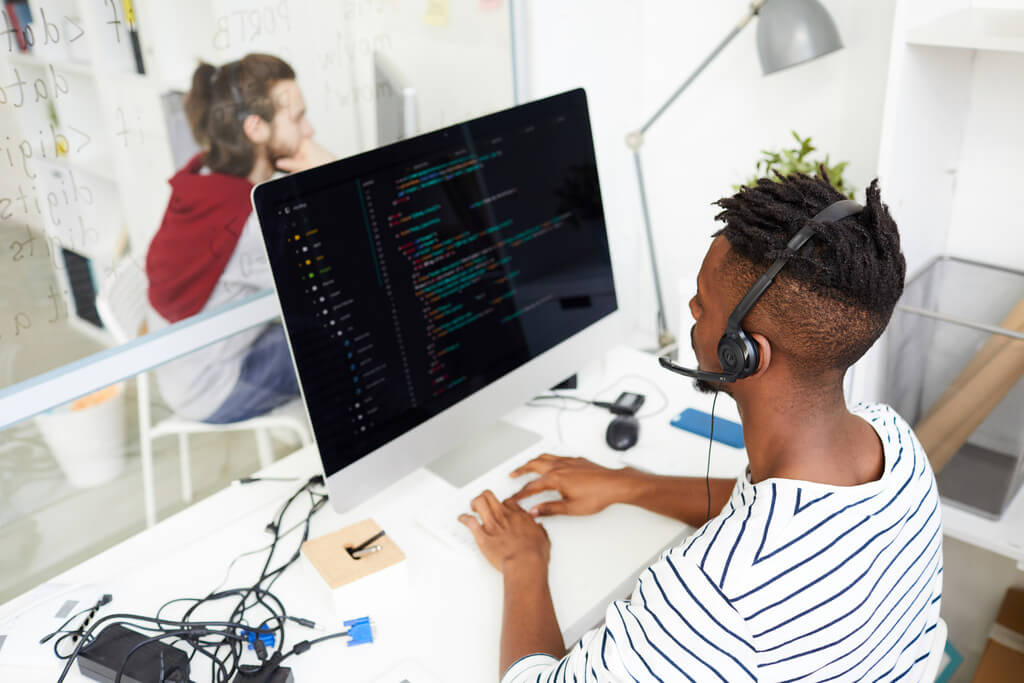 The only customer-friendly way to handle IT nowadays is viewing it as a service. A continuous service that aims to improve the life of its users and facilitate whatever's being requested.
IT service management (or ITSM for short) is essentially all the practices that assure the successful and efficient delivery of IT services.
It's the deliverability of the service from point A to point B; from company to customers (or towards internal users).
However, ITSM is not just IT support. IT support is all about assisting a customer with a technical difficulty or a service request for a broken device. ITSM includes those aspects, but goes a lot further than that.
The simplest way to organize your ITSM is with Atlassian software. We're eager to help you.
GET IN TOUCH
ITSM comes into play from the incipient stages of an IT product's lifecycle. Designing, coding, QA, releasing the product for wide use: all of these are part of IT service management. From incident resolution to implementation.
The best-in-class solutions are those provided by Atlassian (such as Jira Service Management/JSM).
At Wesrom, we're certified Atlassian partners. Whenever you're ready to propel your business into the future, just let us know.
We'll handle everything Atlassian-related for you; from acquisition to implementation and training.
Table of Contents
The Basics of ITSM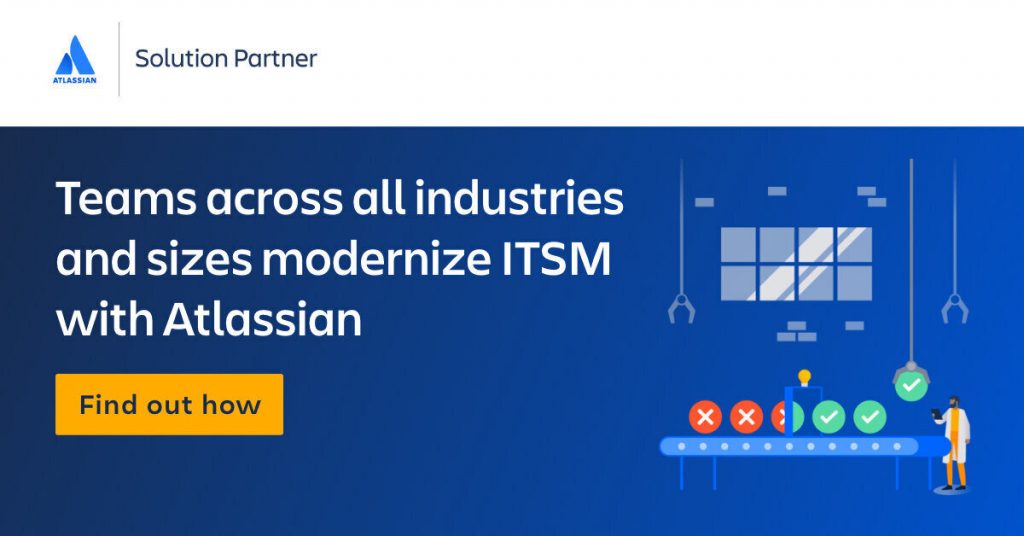 ITSM is a set of best practices that helps organizations work better. It brings departments together and guarantees cross-team collaboration.
In turn, this aids IT experts to fulfill service requests fast, prioritize tasks, optimize workflows and deliver quality products. The same is true in case your IT support experts are communicating directly with customers.
If you're in or own an IT-centric business yourself, you need ITSM tools that will make you stand out from your competitors. These tools make your life a lot easier when you're establishing standard processes and procedures.
Everything that's under the general IT umbrella is going to fall under ITSM. For example:
Have a big development team working on a project? Making sure that everyone has the correct access level to information, tools and collaborative spaces? That's ITSM.
Has one of your employee's laptops stopped working? Have they submitted a request for a new one? That's ITSM.
Do your servers need to be maintained? Are you enhancing the way you use your software? That's ITSM.
Are customers reporting issues with your SaaS solution? Are you gathering all the necessary data, structuring it into information and organizing the resolution process? That's ITSM.
So, chances are you're already doing ITSM. You might simply weren't aware that's the case. However, not all ITSM practices are made equal.
Problems can be solved both slowly and fast. The process could be ineffective and inefficient, or effective and efficient. For example: your IT agents could have all requests thrown into a single bulk queue which they sort manually.
OR, they could use software like Jira Service Management, that automatically sorts tickets and assigns priority based on custom rules.
How ITSM Helps Teams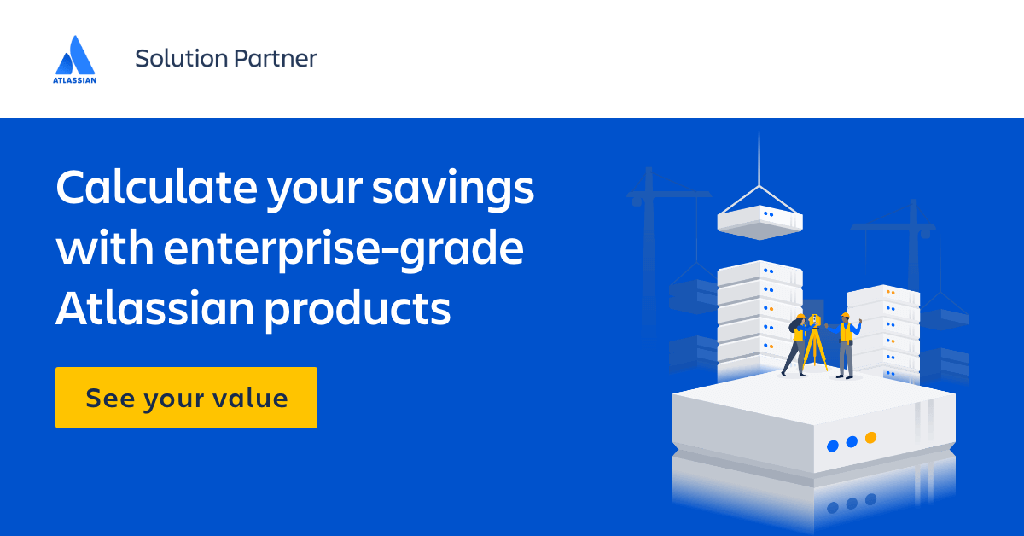 It's important to understand two core concepts:
ITSM makes the lives of your teams easier. It standardizes workflows and processes.
ITSM assures great service deliverability, uptime and support to customers.
You can't reach step 2 without step 1. In the end, your people are the ones who have to provide an IT service to customers. If they don't have access to what they need to do their job right, the results won't be very good.
ITSM decentralizes teamwork and collaboration, while centralizing the flow of information. Great, so what does that mean? In practice, it means that team members will be aware of the needs of their colleagues.
They'll be empowered and enabled to help each other, without the constant need to involve managers or stick to a rigid hierarchy.
At the same time, it makes sure that incidents and service requests are filtered through a single place. With information being transparent, productivity is increased.
You need to remember that teams are the center of it all. ITSM helps you implement the right practices that will improve staff capabilities.
Sure, you can look at big brands and think "just do the same", but that's not exactly right. You aren't working with that big brand's staff.
You don't know if their needs are your team's needs. Take what's good, but adapt it to your unique case. Great ITSM is when team members can reach other easily and find the solution they were searching for in a timely manner.
Another amazing benefit of ITSM software such as JSM is the automatization of mundane tasks. This allows staff to focus where human interaction is truly needed.
What Makes ITSM Important
ITSM directly gives your IT staff the needed tools to do their job better. In turn, this will improve how your whole organization functions. ITSM raises productivity and structures service management into repeatable, easy to follow steps.
Lastly, it also creates cohesion in your company. Since IT is intrinsically linked with all other departments, ITSM assures that guaranteeing quality service business-wide won't be an issue. Thanks to this, IT teams can coordinate on task urgency and level of importance, giving a boost to all other divisions.
ITSM brings real, palpable value to customers (both internal and external).
14 Benefits of ITSM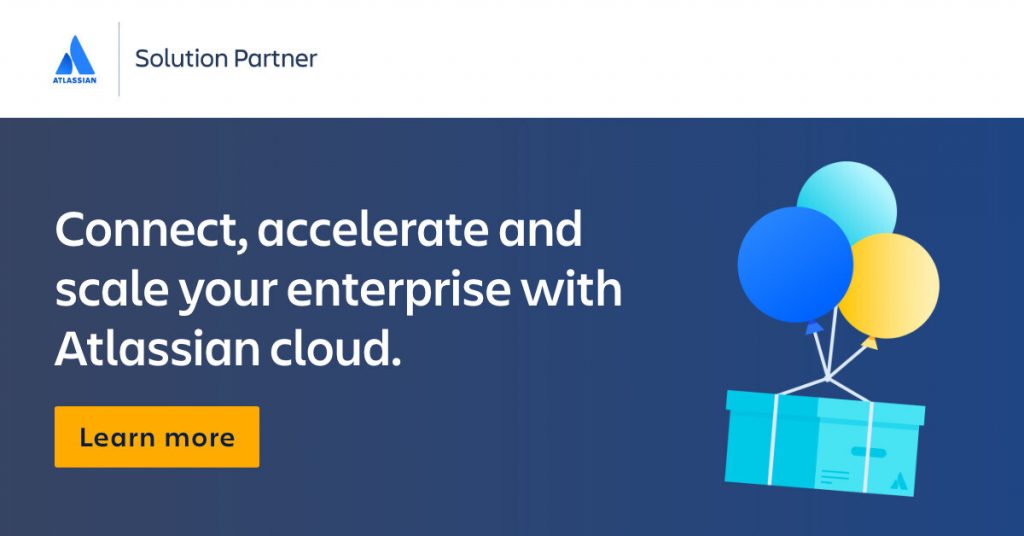 Increases staff ability to handle IT infrastructure changes.
Reduces operational and strategic costs.
Crate simple-to-follow workflows for IT staff.
Drastically reduces response times to incidents and service requests.
Minimizes disruption & confusion caused by otherwise unforeseen events.
Improves customer satisfaction and creates a sense of brand trust.
Aligns IT personnel with company objectives.
Groups service requests into logical categories, simplifying workflows.
Increases coordination within IT teams, and between IT and other teams.
Enables a workspace built on feedback and shared knowledge.
Puts the end-user in the spotlight, with features such as self-service.
Enhances the ability to scale processes without tedious onboardings.
Clarifies roles, work assignments and urgencies of IT tasks.
Establishes trackable IT success metrics.
Example of 7 ITSM Processes
ITSM processes are going to differ from company to company at an operational level. This is because not everyone is going to use the same ITSM framework. The most popular one is ITIL, or the IT infrastructure library (more information on that below).
Regardless of the framework though, the purpose is always the same:
Achieving repeatable procedures.
Improving the management of organizational resources.
Enhancing the use of IT assets.
Assuring consistent delivery of great service & IT products.
As such, ITSM is not just about having software and hardware that works. It goes further than that, making sure that those IT assets are being used and delivered to their full potential. That their users have no operational difficulties.
For example:
Information Management
One of the most challenging problems that often appears in businesses are information silos. Basically, only a limited amount of people have access to information that's otherwise important at a larger scale.
Perhaps the project manager knows that the client can't access his admin dashboard. However, this information doesn't reach the development team. So, it's left unaddressed.
Or, let's say a software-breaking issue is reported by an end-user. Perhaps the IT agent saw the problem, but due to the huge, unfiltered amount of requests they have on their plate, they forget to further address the problem.
ITSM's multidisciplinary approach focuses on fulfilling company goals by making information accessible, centralized. Only then can your team's skill sets shine brightest.
Incident Management
In IT, things just break a lot of times. It's the nature of it. When an unplanned negative event occurs, the usual reaction is either to panic or to ignore it. Both of those outcomes would be devastating long-term.
ITSM comes in to prepare teams for service interruptions. To teach them the right protocols and procedures for making sure that everything gets back on track fast. With potential failure points being at an all-time high, you can't just hope that nothing will go sideways.
Instead, implement an automated incident report solution , such as Opsgenie. Opsgenie is a go-to ITSM software. It automates and centralizes alerts and notifications, making sure they always reach the right on-call people.
Service Request Management
While IT support agents get a wide variety of requests, they can most likely fit easily in a few predetermined categories. This streamlines the resolution process and eliminates the cognitive fatigue of recurring requests.
Access rights to folders or for certain locations, setting up email forwarding, creating/deleting user accounts, hardware or software related requests, server access for virtual machines, etc. These are all common for IT agents
Without proper ITSM practices though, they'll never be sorted into a similar group or automated. Additionally, Jira Service Management also has a self-service portal.
Users can easily solve most problems themselves via an "FAQ"-type interface.
Problem Management
While incident management is about restoring service, problem management treats the root cause of that service interruption. It helps teams understand why something happened, and what they can do to avoid it happening in the future.
Keeping staff on high alert at all times for crises is a bad idea. That's how people will quickly burn out. Instead, problem management is an approach to eliminating as many IT service interruptions threats as possible.
Staff Management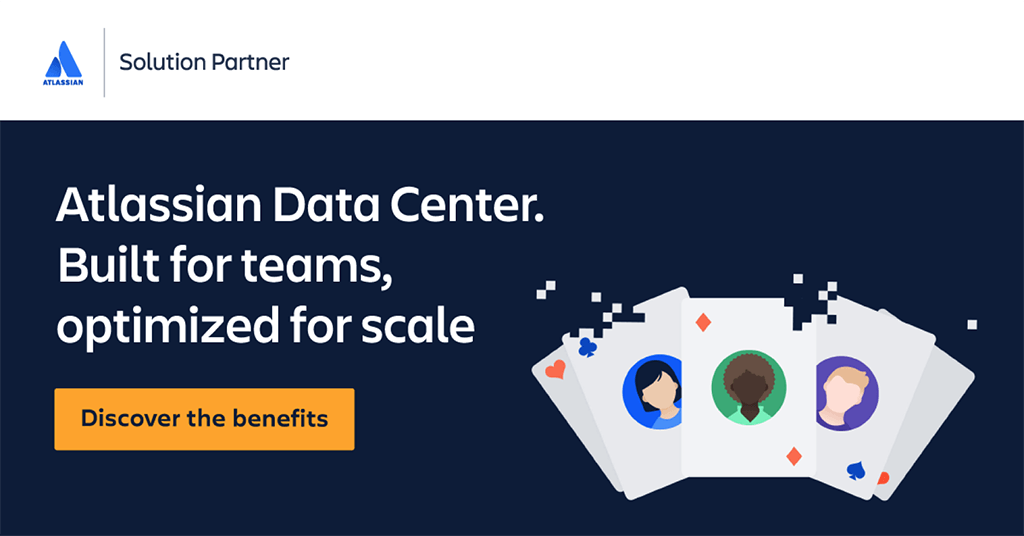 Each employee is best suited to a certain set of tasks. ITSM is how you'll determine which workflows are best for which team members. In consequence, the quality of service goes up, as people familiarize themselves with positions they best fit in.
Maintenance Management
Software has to be updated. Hardware has to be upgraded. Someone has to be on top of it all, and it's going to be your IT agents. ITSM gives them the means to organize their workload in manageable bits and pieces.
Additionally, with ITSM software, they can also assign themselves to certain tasks/requests, as well as place a priority status and a due date on each request.
This will highly increase the quality and speed of support needed by your other teams to do their job.
Change Management
IT infrastructures have to be regularly modernized. However, it's never easy to adapt to change. As features roll out and old ones are either left behind or merged into new systems, staff can find it hard to find their bearings.
This is the same in case of customers being your end-users. In fact, it's especially true then. Above everything else, you have to make the transition to a new UI as smooth as possible.
Contextualizing everything that's new is key. Help your users understand how they should be handling your IT product now; don't expect them to get the notion just because you do.
ITSM, ITIL, DevOps?
The question "what is ITSM" often revolves around a comparison with ITIL and DevOps. So, are all 3 the same thing?
The short answer is no.
They're different concepts, but they work together. ITIL is the framework on which ITSM activities are based. DevOps is more of a company cultural philosophy.
It's a set of "how-tos" that bridge the gap between development teams, IT teams and Ops objectives. Thanks to that, it helps accelerate IT delivery, working hand-in-hand with ITSM.
ITSM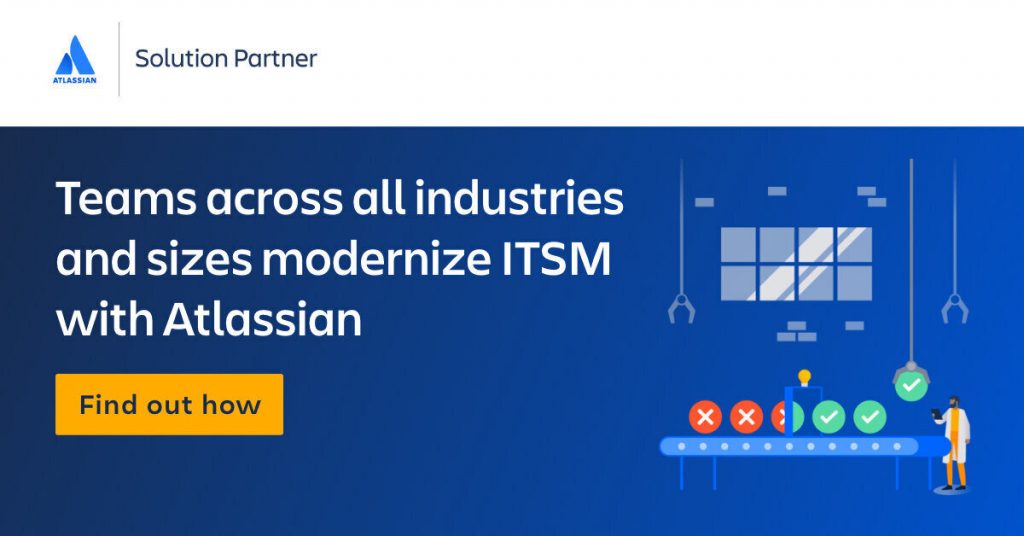 This is what we've been describing so far. ITSM is not IT itself, and it's not just IT support. Instead, it's the totality of principles and concepts that assure end-user satisfaction with an IT product. It's the belief that all IT should be treated as consumer-oriented service.
To achieve its goals of customer satisfaction and team cohesion, ITSM makes use of IT frameworks such as ITIL, and development concepts taken from DevOps.
ITIL
ITIL is simply one method of doing ITSM. It's not the only method of doing ITSM. However, it's been the most popular one for a good while. ITIL teaches how to build and orient your IT services so that they'll fulfill your business goals.
Aside from having a quality IT product, what can you do to build a great service around it too? Or, on the flipside, if you have a great internal IT architecture, how can you assure its maintenance and offer support for teams using it?
When your business evolves and takes on new technologies, ITIL sets the ground for ITSM practices that will guide your change management.
ITIL is also highly popular nowadays because it reinforces modern development & IT concepts, such as:
Adherence of IT products to business goals and customer values.
Work flexibility and adaptability to shifting environments. The idea of Agile workflows.
Simplicity in cross-team collaboration, with a focus on feedback.
However, keep in mind that ITIL shouldn't be seen rigidly. It's simply a guide to IT if you will. You can rethink parts of it and implement it as best as it suits your case. You should never not do something just because it's not specified in ITIL.
If you've been successfully servicing your IT product, you don't have to change your process because it isn't part of the ITIL framework.
DevOps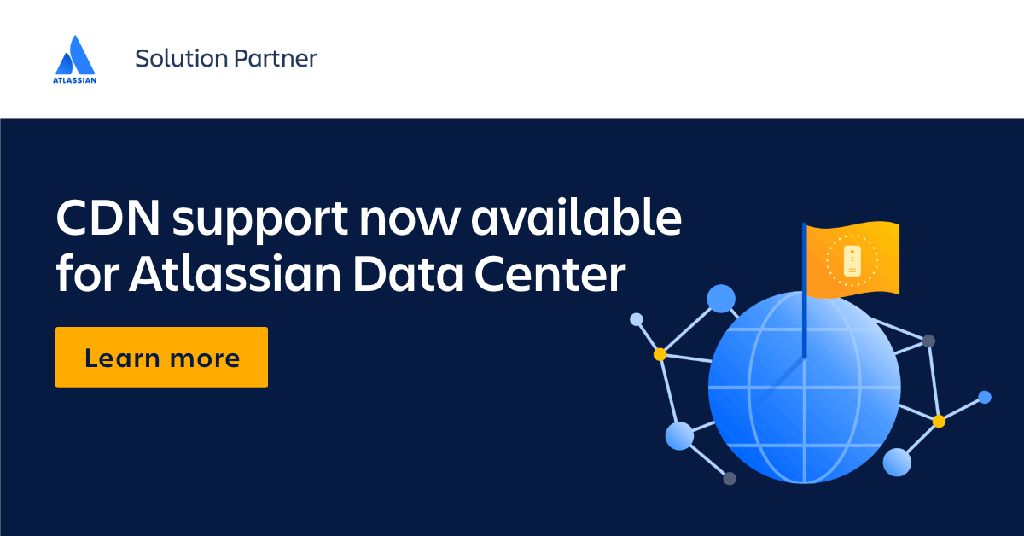 Where ITIL looks to simplify service management in the favor of the customer, DevOps fulfills the needs of in-house personnel. DevOps looks to bridge the gap between IT and development. To break the commonly seen information silos between departments.
At the same time, the "Ops" part of the title is about aligning departmental goals and even personal objectives to the wider company target.
Most often, delays, sub-par quality and confusion are caused by a lack of communication and collaboration. DevOps allows for faster and better deliverability of IT products.
It shortens development cycles, while also connecting developers to IT and Ops in a meaningful, goal-centric way.
DevOps also enables developers to quickly tackle incidents, which is one of the most important aspects of ITSM as well. Because of this, the discussion shouldn't be "ITSM vs DevOps", but how you can implement both practices into your business.
Ultimately, DevOps is a working culture. It emphasizes automation, integrations, and breaking down traditional team divisions and informational silos.
The agile development that DevOps empowers (through tools such as Jira Software) works splendidly with how flexible & efficient IT teams become thanks to ITSM (through Jira Service Management).
How To Choose ITSM Software
ITSM is a must in your organization, but you need the right tools to make it work. Knowing the theory is the first step, but you can't make it work by itself.
Specialized ITSM software will aid you in aligning departments with business goals and creating a strategic approach towards growth. However, you must also take into account that the current market-space requires agile & flexible teams.
In consequence, only software that takes those aspects into account will be a viable business choice. Moreover, it's crucial that the interface is built around centralizing information and uniting teams.
If it's modular, spread out, departmental-centric, you're not achieving anything. The information silos are simply going to continue.
At the same time, your software's service desk portal is how customers (internal and/or external) will interact with your IT team. Even though IT specialists would learn complex features in time, you can't expect outside customers to have a grasp of complicated UIs.
This will be the literal first point of contact with your business, and it has to leave a positive impression. It must facilitate easy problem resolution and communication.
Features to Look For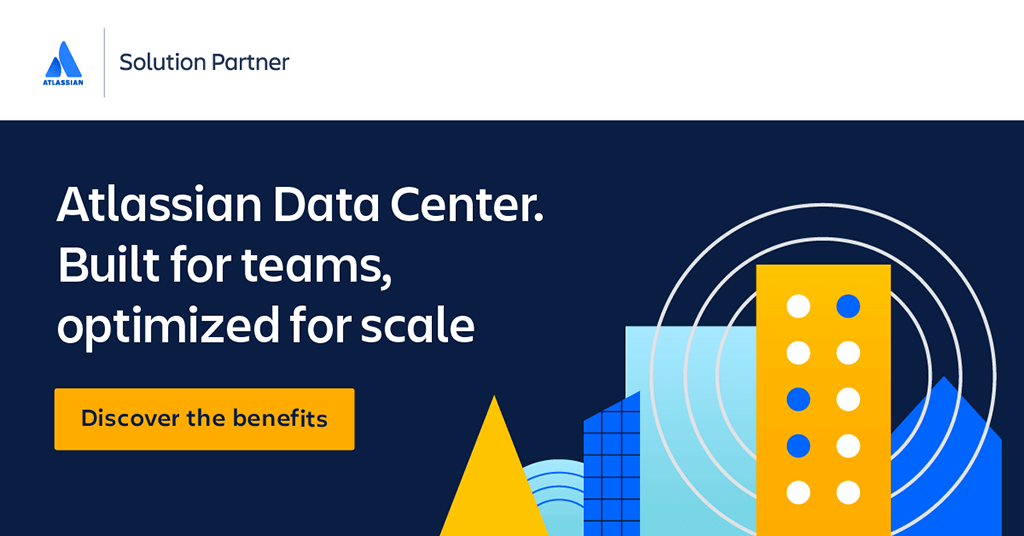 Straightforward usability – easy setup + a clean UI that comes with a self-service portal. Requesting help is easy, there's a knowledge base of resolutions for past problems, each ticket/issue is trackable at a glance.
Bespoke implementation – base functions that can be expanded on with plugins and integrations that fit your business's processes.
Cross-team collaboration – the platform should allow IT teams to quickly and easily interact with other departments. Requests should be transparent and understandable.
Let's Improve Your ITSM
As certified Atlassian partners, we're ready and eager to help you scale your business. If you're looking to improve your ITSM, then it's time to implement Jira Service Management and Opsgenie.
However, why stop there? There are a lot of other tools which are going to be a real game changer for you (think Jira Software, Jira Work Management, Bitbucket, Confluence).
From acquisition, to implementation, data migration, training, consulting and maintenance, we'll do everything for you. All you need to do is get in touch with the form right below.