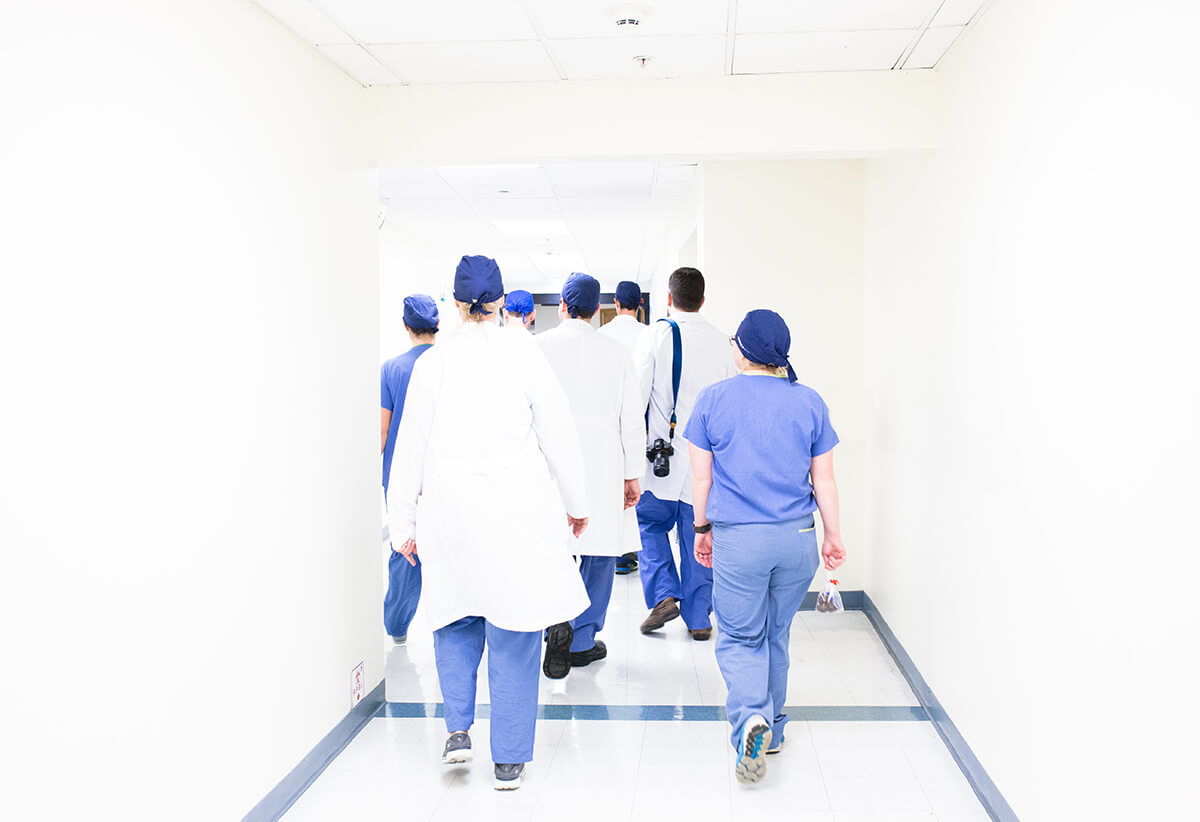 We get it, you're looking to get more leads and patients for your medical business. Here's why partnering with a healthcare advertising agency can be of strategic importance to your practice.
8 out of 10 people in need of medical information turn to search engines as a first resort. At the same time, a mere 6% of searchers bother to click on results past the 1st page of Google when looking up a search query.
To maximise your online success, your practice needs to show on page #1 in search results. One way to ensure visibility is by hiring professional SEO services to boost your organic rankings.
But to reap the results of a medical SEO strategy, you'll need to arm yourself with consistency and patience. In highly competitive industries such as healthcare, digital marketing efforts take longer to yield ROI.
So how do you bring your medical business to page #1 when there's no time to wait? First, let's have a quick look at the anatomy of the 1st page of Google search results.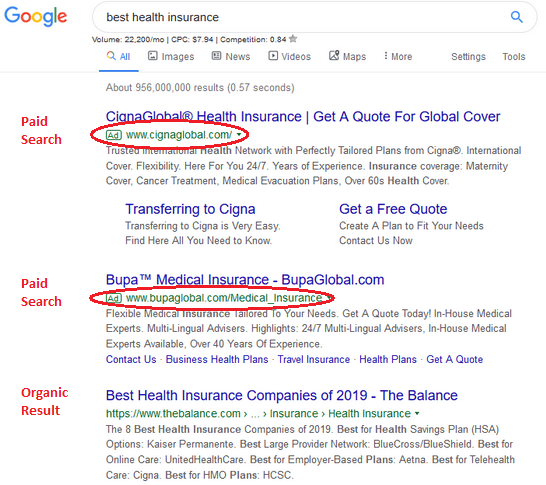 In this example, the top 2 positions for our chosen query are reserved for pay-per-click or PPC advertising. Organic results attributed to web SEO are shown from position 3 onwards.
What's the key take-away here? Not only do paid ads take precedence over organic results, but they have been shown to increase brand awareness by 80%.
Healthcare marketing agencies harness their expertise in both paid search and search engine optimisation to help you attain tangible business results from multiple mediums.
While SEO requires less upfront investment, PPC performance is much easier to measure. This means that healthcare advertising agencies, as well as their clients, can easily manage their budgets and track ROI from paid search campaigns.
Numbers don't lie. Let's have a look at some statistics that show how your medical practice can benefit from PPC ads.
#1. For every $1.60 spent on Google Ads, a typical business makes $3 in profits (SEO Tribunal)
You've probably thought about investing in healthcare PPC advertising before. But having to allocate a monthly budget just for this endeavour can feel rather intimidating. If that's the case, we've got some great news!
Research shows that the typical business makes almost double their ad spend in profits from paid search efforts. Of course, the figures vary across industries and markets.
However, working alongside an experienced marketing consultant should enable you to see results as early as the first month of your campaign. For this to happen, it's essential that you set measurable goals early on and align them with your overall marketing strategy.
#2. On average, the conversion rate (CVR) of paid ads is 1.5X that of organic clicks (Enquisite)
It is vital that advertisers customise their landing pages to follow industry standards and best practices. Paid search campaigns are extremely focussed marketing efforts. They use keywords with high buyer intent and narrow down the target audience to very specific segments.
Through paid search ads, your medical business can reach bottom-of-funnel leads who are qualified to become paying clients for your practice.
Lead acquisition strategies are deployed to generate detailed profiles of your ideal patients, find the best formula to reach and address them, and eventually convert them into paying clients.
The quality of your traffic and of the leads that you generate through search ads are key to reaching your revenue KPIs. Make sure that your PPC campaign management agency is constantly working towards a higher return on ad spend.

#3. 70% of mobile searches lead to a direct call to a business via Google Search (SEO Tribunal)
Call extensions for PPC ads are a gold mine for your lead generation strategy. They allow you to add a phone number to your ad that searchers can simply tap on their phone to call your practice.
50% of those surveyed in a 2019 study claim that they have resented the lack of a call option when searching on mobile.
This feature of Google paid search generates over 40 million calls every month. The click-through rates for ads that enable call extensions can grow tremendously. Not only does this lead to more sales, but has a direct impact on brand awareness.
Enabling this feature will help you boost sales, but it's also important for brand awareness. In fact, approximately 50% of mobile searchers have pointed out that the lack of a call option frustrates them.
There is huge potential in paid search advertising for your medical business. From identifying new lead opportunities to growing your patient base and generating additional revenue, a healthcare advertising agency can ensure you make the most of your PPC efforts.
Your consultant will help you navigate the entire process, starting with keyword research and bidding strategies, and ending with performance analysis, all the while optimising your campaigns on an ongoing basis.