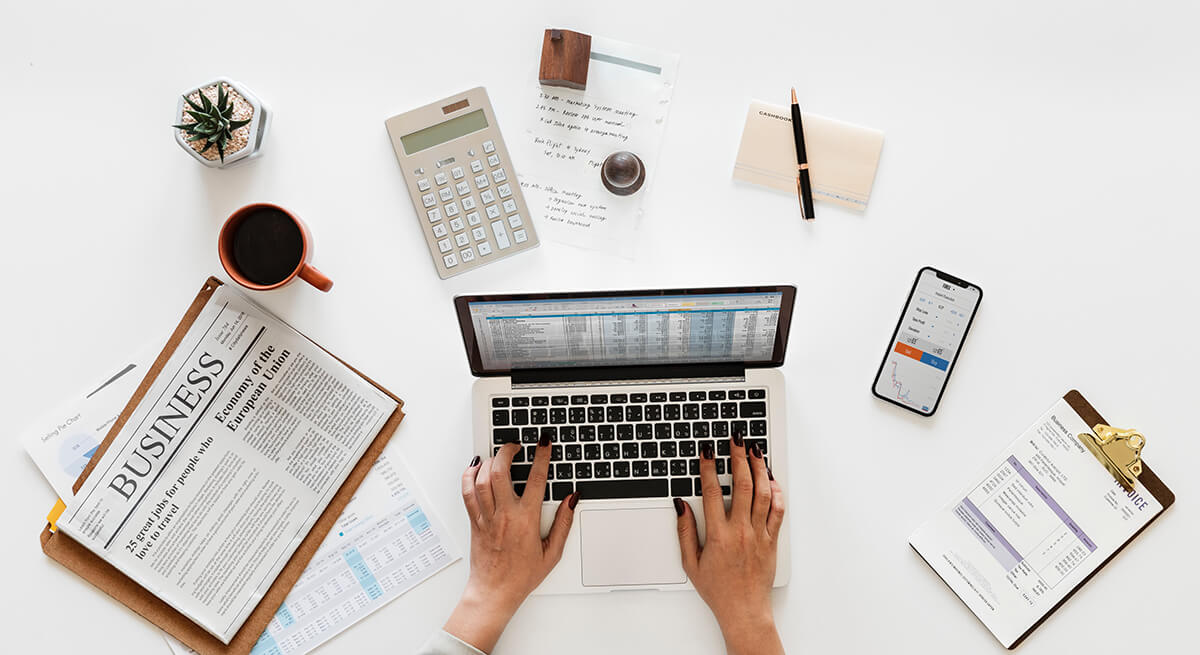 Disruptive innovation is driving change across all industries and sectors of the economy. Organizations are facing unprecedented pressure to reshape their business processes. Individuals need to ride the digital wave to stay relevant to employers.
With markets transforming so rapidly, businesses have no choice but to adopt new leadership models. But responding to the tech revolution is no longer the ambit of IT companies.
All organizations have to foster digital leaders who can inspire and drive change.
The opportunities are endless for those who tap into innovation. However, the digital landscape has threats to those unprepared to deal with its bumpy terrain.
In this article, we're letting you in on how we, at Wesrom, empower leaders to overcome digital obstacles to success.

Table of Contents
Challenge #1:
Managing Remote Teams
Disruptive technology makes it possible for teams to collaborate, share value and deliver outstanding results without any face-to-face interaction.
In companies eager to leverage on this new form of work organization, remote leadership is a growing trend. Remote leaders need to put in extra effort to ensure cohesion and effective communication.
The challenge in a fully digital setting is to inspire and build trust among your team members.

Solution
Early startups are at a clear advantage here. Not only are you are more agile, but you can also build a culture from scratch on the principles of digital transformation.
However, companies looking to transition to a remote setting may benefit from a consultancy program in digital leadership. This can equip leaders with the soft skills, as well as the technical expertise to rise above the challenge.
Knowledge about collaborative tools, video conferencing, and inspiring through efficient digital communication is an absolute must.
For us, as a globally distributed team, success would never have been possible without mastering these simple skills.

Challenge #2:
Engaging Customers Through Disruptive Innovation
When the next best deal is only one click away from your customers, you need to stay alert. Their expectations change. They seek more value for their time and money.
They're enthusiastic about joining platforms, co-creating their experiences, and having their products custom-made.
They want to engage with brands on a personal level through social media – brands that listen and act on their feedback.
Not only does customer engagement boost revenue through advocacy programs, but can also drive innovation. It has been shown that there is a positive correlation between product quality and social media engagement.
Moreover, statistics predict that by 2025 people will interact with connected devices every 18 seconds. This adds up to almost 4,800 interactions per day and opens a whole avenue of opportunities for co-innovation.
The possibilities are endless for companies that are quick to adapt. On the other hand, this can take a great toll on businesses that are resistant to change. Product innovation is key to sustaining customers' interest and attracting new leads.
Solution
Have you read our article on building a minimum viable product? This should be the starting point for anyone looking to lead their company to success in the in the context of digital disruption.
To stay innovative, you need to be agile and willing to pivot your assumptions as often as the market asks you to do so.
Engage with your customers on social media, actively listen to their feedback and encourage them to share their experience with your product.
Competition in business is no longer a matter of drawing in more customers than your rivals. It is a sustained effort to build innovative products that meet your ideal buyers halfway.
It involves a constructive dialogue with your audience, which then translates into product improvements. Customer-centric business models are the future and the only way to keep ahead of the game is by innovating on an on-going basis.

Challenge #3:
Achieving Digital Sustainability
21st century leaders must be prepared to embrace digital transformation. Organizations are on a continuous journey, compelled to adapt to new technologies and rethink their business models.
This ongoing evolutionary process affects not only business processes, but also the workforce.
To achieve business goals in this context, you'll need to rethink not only the types of jobs that you hire for, but also the assets of the people you bring on board. To remain sustainable, hiring for technology is not enough.

Solution
What steers your team to success in the new economy is not tech-savviness alone, but a set of skills that complement each other. Adding creativity to the mix of qualities you're searching for in employees can make a huge difference.
Sustainable leaders understand that, in addition to specific skill sets, emotional intelligence should always be a part of the mix.
Tech knowledge, project management, strategic thinking, business acumen, leadership, and agility – you'll want your team to have it all.
In addition to this, as a leader you need to pay attention to the soft skills which are relevant to your company culture. You want your followers to be analytical, insightful, to understand customers' needs and ace communication at all levels.
One solution that companies can come up with is hiring for unconventional roles such as Chief Creative Officer, Data Scientist, Chief Digital Transformation Officer, to name a few.
This way, they can achieve company-wide harmonization in terms of digital intelligence and embed digital transformation into their culture.

Stack the Odds in Your Favor
To succeed as a leader today, you need to master the digital competencies that the market values.
At the same time, you need to ensure sustainability across all levels of your organization by developing its technological capabilities.
This may sound overwhelming if you don't have a digital strategy in place. Don't let it be so. Transformation starts with intent and is a continuous process.
Turn the challenges of the digital age into opportunities by leveraging on data to innovate, automating processes with AI and optimizing the dynamics of your team.