The Ultimate Resource for Finding The Best Remote Jobs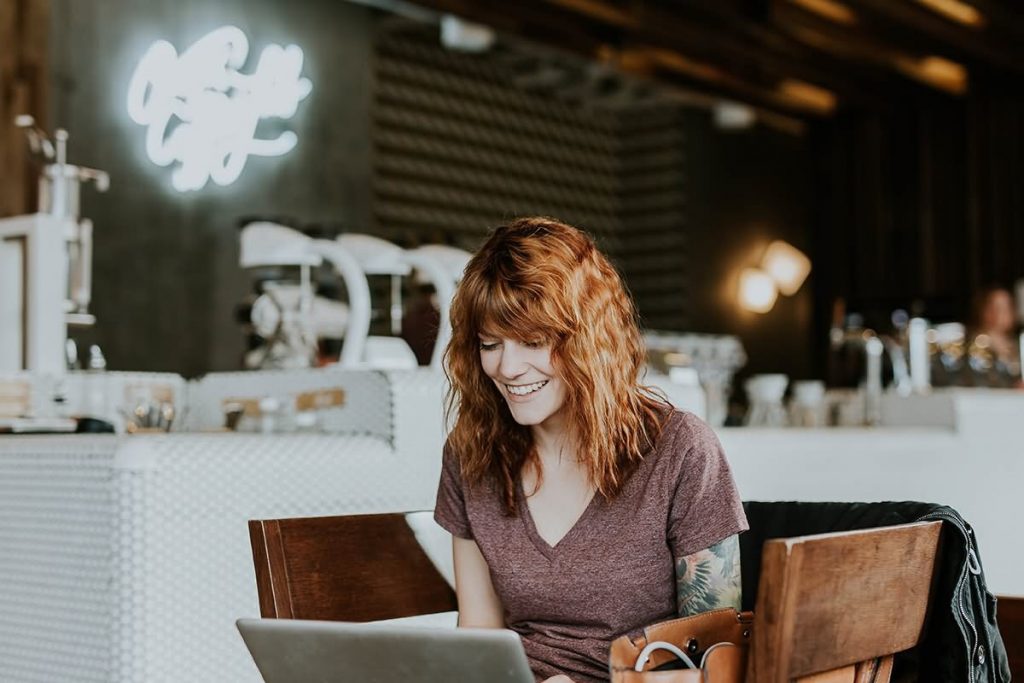 BONUS MATERIAL: Discover 500+ Remote Companies
If you're looking for the best remote job opportunities online in 2020, you're doing it wrong.
The Wall Street Journal reported that 80% of job opportunities never get seen.
80%….
Just think about that for a minute.
If you're looking for roles online, you're only seeing 20% of what's really out there.
This is what my mentor Ramit Sethi has been teaching for years. The hidden job market is there for the taking, but only if you know how to get in.
Granted these stats are probably outdated, and aren't specific to the remote world. But it gives you an idea of how much you're missing out on if you're relying on remote job sites to find your next role.
How Companies Hire For The Best Remote Jobs in 2020
When a position opens up where's the first place companies will look to hire?
Their direct network.
It's easier for a manager/company to hire somebody they already know if they know someone suitable for the role.
If they don't have anyone in their immediate network, they'll look for referrals. They'll ask their network if they know anyone who would be a great fit for the role.
Jobvite reports that only 7% of applicants are referrals, yet 40% of them get hired.
Referral candidates onboard faster, stay longer, and are less expensive to acquire.
Don't get me wrong. There are plenty of amazing roles that get posted on job sites, and some companies will post straight to a job site so you won't always miss out on the best roles.
But if you want to give yourself the chance of landing one of the best remote jobs in 2020, you'll stop doing what everyone else is doing – finding roles on job sites, applying online, and waiting for a reply – and go against the curve. Do what others aren't willing to do to access the hidden job market.
BONUS MATERIAL: Discover 500+ Remote Companies
How to Find The Best Remote Jobs
How can you find out about roles if they don't get posted on job sites? What if you don't know the company, or anyone there?
Even if you have no connections, you can tap into hidden remote work opportunities.
Here's how:
Know the roles you want to land

Identify your company targets

Build connections

Build your portfolio and build your career capital

Go big to 10x your results
Let's break this down and dive a little deeper.
What Remote Role Is Right for You?
Figuring out what remote role is right for you is a step that people often miss. Most people are so hung up on the thought of working from home that they search for all remote roles and apply for anything that seems like a good role.
The problem with this is you're likely not presenting yourself as the best candidate for the job. Customer Support roles are pretty popular at remote companies and get a lot of applications. But if you have no customer support experience, or can't show transferrable skills, you're wasting your time.
I'm not saying you can't apply for a role that you have no direct experience in. There are ways around that which we'll get to later. What I'm saying is, you need to do your research upfront. Find out what type of role you want, that suits your needs and your skills and zero in on those opportunities.
When you get clear on what type of role you want, they become a lot easier to find. And it makes it a lot easier to target the right people and companies to help you land that role.
Let's take a look at two scenarios to hammer this point home.
Scenario 1, you don't really know what role you want, you just know you want to work remotely. So you find remote companies and start looking at the roles they have. Customer support, marketing, customer success, etc. You have a background in marketing, but you see a lot of customer support roles. You start applying but don't hear back so you keep looking.
You reach out to your network, and when they ask you what kind of role you're looking for, you reply: "anything really, I have a background in digital marketing, but I'll happily jump at the chance to do a customer support role."
Imagine being on the other end of that conversation. Someone in your network reaches out to you, and tells you they're looking for a remote role. They have experience in marketing but they'll take anything. Does that sound like someone you'd want to help?
I don't know about you, but if someone takes that approach with me, I know they haven't done the work to get clear on what they want. And they're making me do the work by trying to figure out what roles would be good for them.
They might be a really close contact, in which case I might be willing to help, but it's unlikely I'd get really far because I don't really know what they want.
Let's compare that to this second scenario.
You have experience in digital marketing, and you know you really love working on seo-driven content to drive traffic and sales. From your experience you know you thrive better in a small to medium sized company where you have more autonomy over the work that you do.
Your experience is in B2B SaaS marketing but you love personal finance and you get really excited thinking about all the new digital banks that are launching and how much impact they can make helping people be smarter about their personal finance.
You'd love the opportunity to work for a digital marketing team at a digital bank high growth startup.
You have your target, so you start reaching out to your network to see if you know anyone working at a digital bank startup, or anyone who might know someone in the space.
When people ask you what type of role you're looking for you say "I'm looking to land a remote content marketer role at a high-growth digital bank. My background is in B2B SaaS but I've been immersed in the personal finance world for a few years. It started out as a hobby to get my finances in order, but I got really into it when friends started coming to me for advice. I started a blog to share what I've been learning and now I'm looking to transfer that knowledge into my full-time role. Do you know anyone working at a high-growth digital bank startup that I could talk to? I'm looking to find out more about the space and see if I have the skills to make the switch."
Do you see the difference?
You've done all the work upfront, you know what role you want, at what type of company, and you've shown why you want to make this career move. You're showing your network that you know what you're doing and you know what you want. You're giving them the reassurances that if they make an intro to someone in their network, that you know what you're doing.
Figuring Out The Best Role For You
Now that you know how important it is to figure out what role you want, here are the simple steps you can follow to figure this out for yourself.
What jobs or industries are you interested in?
We're not trying to figure out your passion here. We're just trying to find a potential job and industry you're interested in. This is your chance to explore what's out there, learn about roles you may not know about, and uncover the best remote jobs, as well as industries you've previously overlooked.
Explore job sites like the ones we listed above, what roles grab your attention? If you're interested in marketing, what kind of marketing role are you interested in? A content marketing role is very different from a paid advertising role, and a technical SEO position will differ vastly from a product marketing role.
Do you want to interact with clients regularly, in which case an account manager role might be a better fit, or are you more interested in researching and writing, in which case content marketing would suit you better.
What do you enjoy reading about or writing about if that's your thing? If you're going to be spending your time writing and researching a topic, it makes sense to find a company that gets you writing on topics you enjoy. If you find a company's topic difficult to get enthusiastic about, you're wasting your time.
Your goal here is to research potential jobs and industry segments that fit what you're looking for in a role.
If you have a list of several roles and several industries that you might be interested in, pick one off your list that suits you more than the rest. Not sure which one? Narrow it down to a top 3, and pick one from those 3 to carry on with the rest of the process. You can always come back to the others later.
Finding Your Dream Company
After you've figured out which role interests you, it's time to figure out the companies that you'd love to work for. First, understand what kind of company you want to work at. This takes a bit of introspective work. You need to figure out what is the optimal work environment for you to do your best work.
What do I mean by that? As much as remote work sounds great, you need to figure out what aspects of the way a remote company is run is going to get the best out of your productivity.
How much interaction do you need with your team to produce your best work?
Do you need daily standup meetings as part of your working process? Or are you happy to take projects and run with them, with only weekly meetings in your schedule?
These are important to figure out. Because if you need daily standup meetings because you like to keep a pulse on everything that's happening and you enjoy the daily interactions, then you need to look out for that in the companies that you apply to.
If you feel you're not ready to go fully remote and you prefer to have access to an office with remote work flexibility, then that's something you need to bear in mind during your search.
Other things you should consider like the company size, culture, mission, product, etc.
Don't just jump at opportunities because of the perks, or because you think it's a cool company.
You can use job sites like AngelList, LinkedIn, along with Google searches to start identifying companies you'd like to work for. Both AngelList and LinkedIn have great advanced search features that will help you narrow down your list.
You can use Google to narrow your choices. For example, if you're really interested in sustainable development, do a Google search of the top companies in that space.
If you're struggling with your search, check out our list of over 500+ Remote Companies.
By the end of your search you want to have a list of 5-10 companies you're interested in.
Building Connections
Once you have your list of target companies, you can now create a list of people who work at those companies. Why are we creating a list of people? This list is going to serve the basis for your outreach efforts in the coming weeks. You're going to reach out to people working at the companies you want to work at to learn more about what it's really like to work at those companies and what the biggest challenges they're currently facing are.
Why build a relationship with them?
While this may seem like a lot of work, it could save you a tonne of time in the future. How?
Think of it this way. When you apply for a job through the traditional route, you see a job post online, you send in your CV, they call you in for a few interview rounds, and eventually you get the job.
By the time you start your role, do you really know all that much about what it's like to work there? Do you know anyone working there besides the people you interacted with briefly during your interview?
Are you certain that the culture and mission statement they have on their website truly reflects what it's like to work there?
It's more likely that you don't really know the complete answer to these questions, and there's a chance you may not even like your new role, or like the company you end up working for.
Doing the work up front, getting to know the people inside the company before you even begin the interview process gives you piece of mind that you're not wasting your time applying for this role, because you already know more about the company than most, you've done your due diligence and you know this a company you want to work for.
There's one other major advantage taking this approach and building relationships with people inside the business gives you. This goes back to what we said at the start, where do companies look for new recruits when they first decide to hire someone? Their own network.
If you already have a relationship with the people inside the company that have decided to hire someone, and you've positioned yourself properly and shown yourself to be a top performer, they'll come to you first.
Reaching Out When You Have Zero Connections
If you've never followed this process before, the thought of reaching out to a bunch of people you've never met before can seem a little daunting.
You might be thinking, what am I supposed to say? What if they don't respond? Why would they want to talk to me?
Those are all valid questions. And don't worry, I'm going to show you exactly what to say and how to reach these people so you not only get a response from people you reach out to, but actually build a relationship with them so that when the time comes, they'll have no hesitation to recommend you for a role at the company.
It doesn't matter if you have zero connections. In today's internet age, you can connect with almost anyone in the world, in a matter of seconds. Facebook, Twitter, LinkedIn, Instagram, and countless other social media platforms (and not forgetting emails!) have opened the door for mass communication and connectivity.
People you would have never previously been able to access are now within your reach. But just because you have access to all these people doesn't mean you should suddenly start spamming everyone.
There is a way to approach people online, even if you've never met them before, that will leave them feeling positive about the interaction. The easiest and most convenient way to build connections when it comes to your career is through LinkedIn. You can use other social media platforms too, but for the purpose of this article we'll focus on LinkedIn.
LinkedIn has over 600 million users. It is the social media platform for business. People are on LinkedIn to grow their network, boost their profile, and do business. If you have no connections, this is the perfect place to start.
You can use the advanced search functions on LinkedIn to identify people at your target companies. Simply search for the company and you'll find anyone on LinkedIn who's associated with that company.
LinkedIn makes it super easy to reach just about anyone. All you have to do is find their profile and invite them to connect.
Don't start reaching out to everyone and spamming everyone with connection invites. You want to be targeted about who you're building a relationship with. Focus on the immediate team of people you'd be working with. You want to connect with anyone you'd have direct interactions with if you were working there.
So if you're going for a marketing manager role, you'll want to reach out to senior team members like marketing directors and even chief marketing officers, any other marketing managers on the team, and any marketing executives who might be reporting into the marketing manager roles.
Doing this will help you build a solid picture of the team, what each of them if facing as their biggest challenges, and get you familiar with how everyone operates and what it's really like to work there.
Remember, when you reach out to these people, your objective isn't to get a job (yet). You are building a relationship. And in order to build a relationship properly, you need to add value to them first, before making an ask.
When you start making connection invites, LinkedIn gives you the option to add a personal note. Make sure you use this function and please do not use the LinkedIn default message to reach out to people. It shows you're not putting any effort in to build relationships. By personalizing your message, people will appreciate the time you put into the message and they're more likely to accept your connection invite.
Take the time to read over their profile, find something that interests you that you can comment on. Maybe they just published an article that you really enjoyed. Tell them why you enjoyed it and how you'll apply what you learned to your own life.
You don't need to write an essay. Keep short and sweet.
Here's a simple template you can follow:
"Hi John,
I just read your article on XYZ. I really like what you said about X. It's something I've been working on recently and will be testing out your approach to see how I can improve X. Just wanted to reach out and thank you!
Julien"
How To Add Value to VIPs
Some of the people on your list might be quite senior. Which you might think makes it almost impossible to get a reply from them. And sure, in some cases, these people will be too busy to respond. So use this as an opportunity to stand out. Make your outreach about them, instead of about you. Make it so they don't have to think about what to say or how to respond.
Praise Their Work
Nothing beats receiving positive feedback on something you put a lot of work into. A short and simple positive comment about their work packs a big punch. You could comment on their blog, tell them about how you took a tip they mentioned in a social media post and what result you got with it, or praise them for a particular point they made in their book.
You can use basically anything you can find that they've produced, or been a part of. It could be as simple as sharing your admiration for the company. Just make sure you're genuine about the comments you are making.
You want to do this with every relevant person on your list. The more valuable connections you can build inside the company, the better your chances are at landing a role with them.
You want to do this over time, not spam them, and look for opportunities to build valuable relationships. You want to add enough value to them to make it really easy for them to say yes to a phone call or coffee meeting when you eventually make the ask.
Getting The Meeting
If you've been building and nurturing relationships properly it won't be long before you can make the ask. It's easier to start with people closer to your level. If you're a marketing manager, reach out to other managers or executives. It might take a bit more time to get a director or CMO on a call simply because their schedule doesn't allow for it. So take your time to build the relationship.
Here's a simple script you can use to ask for an intro call if you're looking for your first remote role:
"Hi first name,
I really love all the content you've been putting out. I especially loved ARTICLE NAME where you shared SOMETHING FROM THE ARTICLE. I've been exploring remote work recently and wondered if you'd be open to a quick 15 mins call to ask you a few questions? I want to better understand what it's like to work remotely and manage a team. If you're open to a quick call you can pick a convenient time here: calendly.com/xyz
Talk soon,
Julien"
Let's break this down a little so you understand why this works and how you can use it to come up with your own message.
Start off with positive feedback, let them know what you like about their work and how it's impacted you. This is similar to the first connection invite, but you can go into more detail here.

Make a simple ask, like getting advice on remote work and for 15mins only. Don't ask for an hour of their time, or bombard them with multiple questions. You want to make it really easy for them to say yes to.

Don't leave it up to them to suggest a time. I highly recommend using a tool like Calendly. Their free plan is more than enough to serve this purpose and it makes it incredibly easy for someone to book a time on your calendar that fits their schedule without having to deal with any back and forth messaging.
If this isn't your first remote role you can change the middle section to something relevant to their work. For example if you're transitioning roles or looking to make the step up to their level you can make the ask about their career, and insights they would be willing to share that could help you in your career.
Keep it simple, and make it easy for them to say yes.
There are some people you're not going to be able to reach with this approach. They might be too busy, or if you're after a more senior role at a well known company, you're going to need to do more to grab their attention and get them on a call. If that's the case, you can follow the steps in the next section to get their attention first, before making an ask to get a meeting.
This next step is my preferred way of getting in with a company. Reaching out to people directly does work, but if you are willing to put in the time and effort to complete the next steps, your results will be even better.
Here's how you do it.
Building Your Portfolio and Career Capital
When people think of a portfolio, most people think of creatives. A photographer, designer, architect. But in this day and age, if you really want to stand out from the crowd, you need your own portfolio.
So if you're not a creative, what can you include in your portfolio?
Your portfolio is your chance to showcase the projects you've worked on the results you've delivered.
You can create a PDF, a website, or presentation deck, a video recording, anything. If you're just starting out, see this as your opportunity to start a project and start building out your portfolio.
Want to be a content marketer? Build a website and get it ranked in Google, document the process and showcase your work.
Want to be a web developer? Offer to work for free on a few projects in exchange for testimonials and make a case study of the work that you do.
There is nothing holding you back from building your own portfolio. Even if you're just starting, get started now.
If you've been working for a while, think back on the projects you've been involved in at work. What have you worked on in the last 3 years? What projects went well? What results did you achieve? What were you responsible for?
Highlight tangible results, quantify what you did so you can highlight this in your portfolio.
Don't over complicate things. If you're not the creative type, you can write an analysis of your work and create a case study.
You can also use tools like Canva to create stunning presentations.
How To 10x Your Results And Get A Stream Of Offers
What I'm going to share with you now is in my mind the best way to land some of the best remote jobs in 2020. If you do this right you won't need to go looking for opportunities anymore, they'll come to you.
This ties back to adding value to people you want to connect with and building your portfolio to increase your career capital.
Very few people take the time to do this, which is what makes it so powerful. Taking on what I'm about to share with you makes your outreach to new connections so much easier, helps you build valuable relationships almost instantly, and gets you access to the VIPs you might not have been able to get to otherwise.
Build a platform. No not a wooden platform, but a virtual platform. A platform to build your personal brand, career capital, and open up access to the VIPs in your industry.
This is simpler than it sounds. Yes it takes a lot of work, and you have to be consistent with it. But the results are incomparable to anything else I've mentioned in this article.
Back in 2016 when I was looking to make a career transition into emerging technologies I decided to create and host a virtual summit. This took me a long time to put together but it ended with me at my dream job, working remotely for an amazing company.
I got to interview amazing experts in the field, one of whom became my boss, and was able to transform my personal brand from a complete nobody, to an up and coming expert in the space.
You don't have to go all out and build a virtual summit, but there are other ways you can get the same result. You certainly don't have to get on camera if that's not something you're interested in.
If you're more of a writer, start an industry specific blog. Cover the topics that are relevant to the roles you want to land. Great examples include Andrew Chen and Brian Balfour.
If you feel like you have nothing to write about, then don't. Instead, interview the experts in your field and write about them.
If you're just starting out, you can simply do a cover piece, or an analysis of a company.
For example, if you're interested in growth, do a case study analysis of the company you're interested in. Analyse their growth models and the reasons behind their success.
If you love talking to people, you can start a podcast. Start off by interviewing people you know who you admire in the space. This doesn't have to cost you anything, podcasting tools like Anchor give you everything you need to host your own podcast for free.
If you're interested in video content, host video interviews via Skype and publish your videos on YouTube and LinkedIn. You can even repurpose the audio from your video into a podcast.
The opportunities to amplify your brand and reach VIPs in your space are endless.
This is something that you can carry with you for the rest of your career. If you focus on generating valuable content for your industry, you will see your opportunities and job offers increase 10x.
Building your virtual platform will open up doors for you you never thought existed. Don't wait for the perfect moment to get started. Want to do video but don't have a camera? Use your phone. You can literally start your podcast from your phone with the Anchor app. You don't need anything else to get going.
Want to write a blog? Build a wordpress site, it's free. Don't want to waste time on wordpress? Then just get started on Medium, or publish your content on LinkedIn.
The important thing is to start.
Don't wait around like everyone else who's applying online. Leap ahead of them and build your own platform so that genuine opportunities come to you.