The Ultimate Resource for Helping You Find Work From Home Jobs in the UK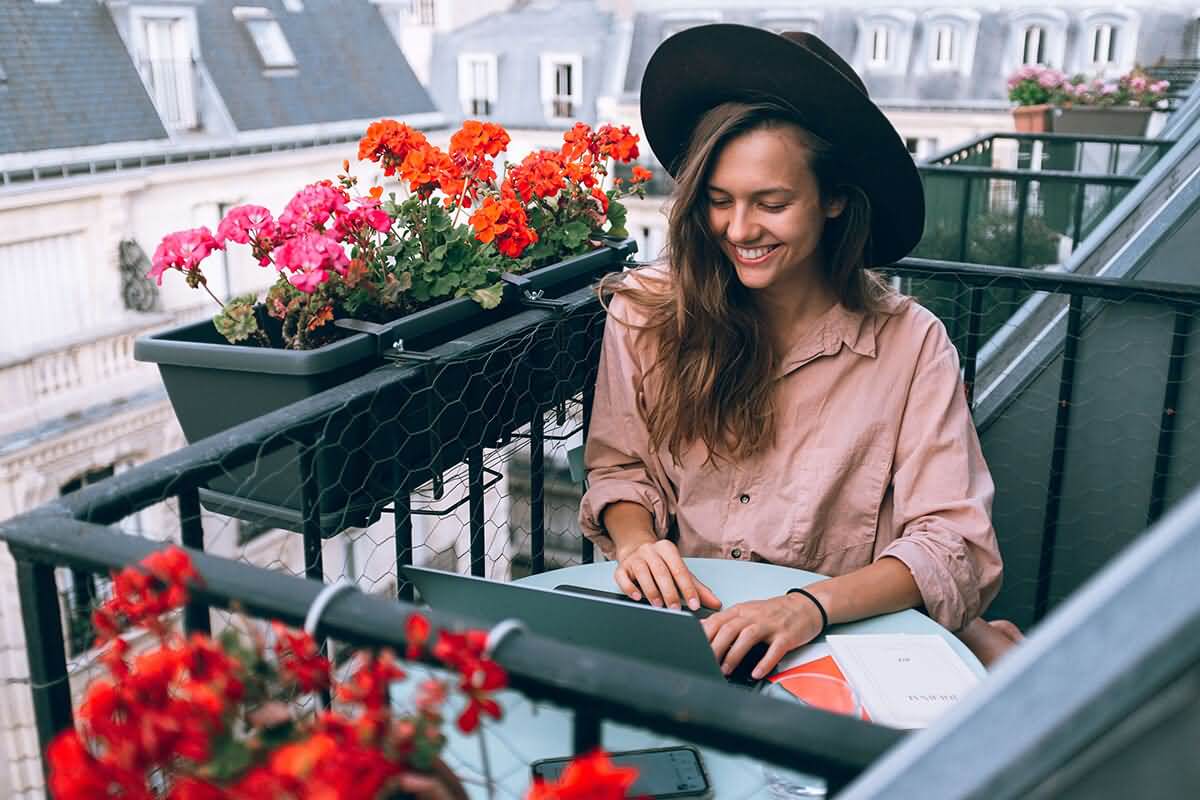 Genuine work from home jobs in the UK aren't always easy to find. While there's been an increasing trend in remote work globally, the majority of remote work or work from home jobs opportunities are in the US. And yes, while remote work, or working from home technically means you can work from anywhere, most companies will prefer if you have a few hours overlap with their time zone.
So where can you find remote jobs in the UK? And how do you make sure they're genuine roles?
I recently joined several work from home and remote work groups on Facebook and found so many posts claiming to offer easy ways of earning 1000s per month from home with little to no work. These are obviously scams. While there are some genuine jobs being posted, unless you know the company or the person advertising the role, I'd recommend looking elsewhere to land a genuine work from home job.
And that's where this page comes in. Think of this page as your ultimate resource list for finding remote jobs in the UK. We'll be sharing our favourite websites and resources to help you on your journey to finding your next role as well as tips and advice on landing yourself a genuine work from home job.
 
Genuine Remote Jobs Sites in The UK
The easiest and most convenient place to look for remote work is on job boards. There are several that you can use to find genuine roles. 
 
We Work Remotely
We Work Remotely is one of the most popular work from home job sites. While most of their opportunities are US-based, there are several UK and European based roles that you can look into. It's free to use, and companies pay a $300 listing fee to advertise a role which increases the likelihood of the role being genuine. They include roles in Sales & Marketing, Development, DevOps, Business Management, Design, Finance, and more.
 
Pangian
Pangian is a rapidly growing remote work job site and community. You'll have to sign up to their site to view jobs. It's free to sign up to see most of the jobs. They also have a paid membership to be able to view all jobs listed. Their search filter is handy showing you where the remote roles are from Anywhere, to the US, to Europe and Asia. They cover a wide spectrum of roles.
 
Europe Remotely
Europe Remotely is a curated list of genuine European-based remote roles. There's a 99 euro fee for companies to list roles which acts as a good filter for roles that aren't genuine. 
 
remote | ok
Remote OK is the sister site of Nomad List. If you've never heard of Nomad List, they were one of the first listing sites offering valuable information on travel, work, and life around the world for digital nomads (a.k.a. people working remotely and travelling). Remote OK has a wide reach, claiming to reach over 1,000,000 remote workers through their site. They have a neat verification feature for the roles listed and charge $149 for companies to list. It's free for you. Most of the roles are developer/engineering roles but they do cover a number of other roles as well.
 
Jobspresso
Jobspresso is a mostly US-centric remote job sites but they do include roles from around the world including Europe, so it's worth checking out and seeing if you can spot any roles that suit you. They charge a minimum of $249 per job post so you can almost safely assume the roles posted are genuine. 
 
Crossover
Crossover is a slightly different job site. They have a number of jobs listed on their website. But there's a slight twist in their business model. They don't just list the sites, they help companies screen the candidates. You can only apply to the roles by first applying to Crossover and becoming one of their partners. This doesn't cost you anything, but you have to be able to show you're one of the best in your field. If you can get accepted they have roles ranging from $30,000 to $400,000 per year.
 
Working Nomads
This is another general job site that charges employers for posting a job. The search function isn't as helpful as the other sites in that you have to click on the job you're interested in to find out the roles location preferences. Still, it's worth looking through as they have a lot of roles listed.
 
Authentic Jobs
A remote job site predominantly for developers & creatives. With a $300 job listing cost for the company, this is another trusted site to find genuine jobs.
 
Remotive
Remotive has a lot of roles, similar to We Work Remotely. They charge upwards of $300 for a job listing and cover roles in Sales & Marketing, Development, Business Management, Finance, Product, Design, and more.
 
Remote.co
They cover a wide range of roles and have a $249 job posting price. The search function isn't as great as the other sites, so it's not as easy to find roles suitable for UK-based workers.
 
Angel List
Angel List's search function makes it really easy for you to search for remote based roles. They have a number of roles listed. Be mindful to check when it was posted as a lot of companies won't update their vacancies on Angel List so a lot of them will be outdated. Still worth a look as I've seen roles listed there that aren't listed on the other sites mentioned above.
We've listed the best remote job sites for anyone looking for genuine work from jobs in the UK. This list gives you everything you need to find out about what type of remote roles are available. 
You'll start to gauge the salary you can expect for the roles you're interested, get clear on the perks and benefits that are usually offered, and get a sense of the requirements remote companies are looking for in a candidate.
This is all really valuable information. But your search shouldn't end there.
Not all remote companies will post on these job sites. If you're relying on job sites to find your next remote role, you're missing out on all the hidden jobs that never get posted.
When companies look to hire new employees, the first place they'll look is their immediate network. They'll go to the people they already know and trust to do the job and try to hire them.
This is the hidden job market.
If you want a genuine work from home job, the best ones are usually gone by the time they get listed on job sites.